These photos were taken last Friday and someone must have told Gali that I was going to show you his new spot remover because when I arrived at the barn he almost looked like a pinto… 😱 But moving on, I always do the same routine: I start with a curry comb, then I use a brush and the spot remover enters the scene after that. To apply it, I use a wet towel and spray the product on it.
Just like it says on the product description, this is a relatively effortless process and the magic starts happening immediately. However, this wouldn't be a fair review if I didn't show you a before and after, right?! Here it goes: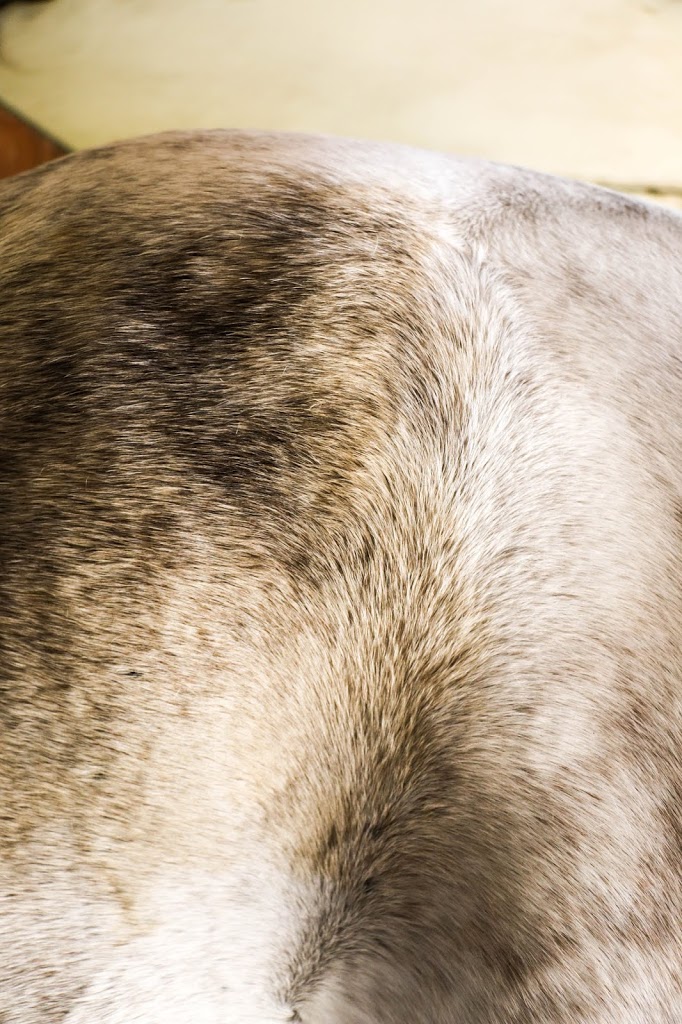 Before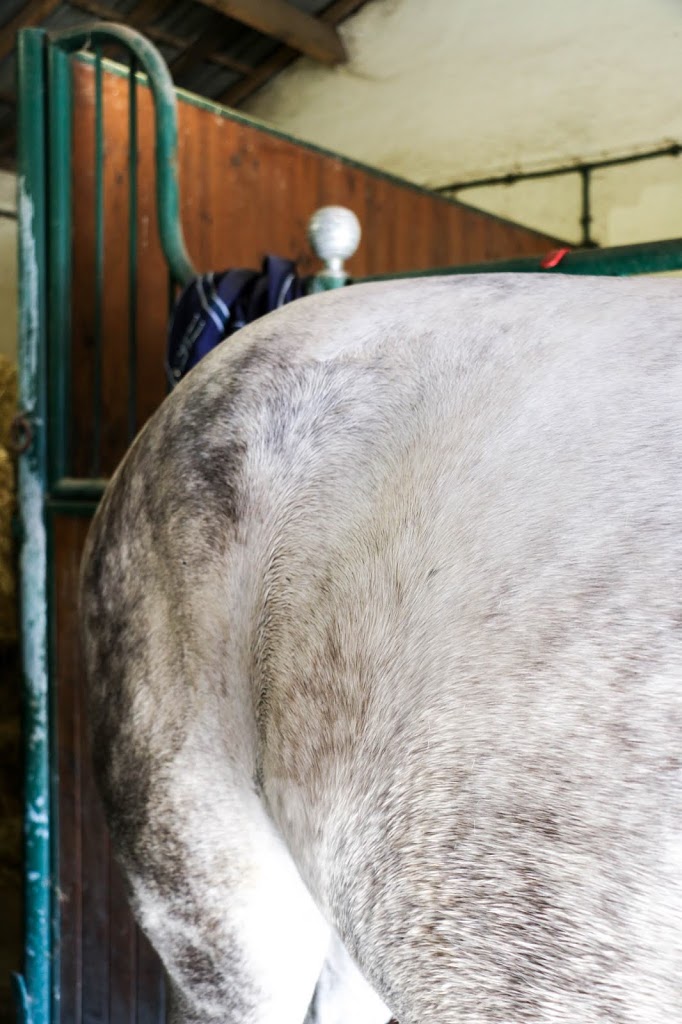 After
What else can I say after these photos?! I think it's safe to say that I am more than satisfied, I'm so glad I have a huge bottle of this Grapefruit Coat Refresh, phew!!! 😅😍
What's your go to spot remover?
See you on the next post,
Carolina 💗