Helloooo everyone, happy Tuesday!! How is your week going?! Yesterday I went to the barn after school to organize all my tack after this weekend's show and to lunge Gali! While I was doing my usual grooming routine with Gali, I realised that I still hadn't shown you a few products that came with me from the US (ps.: can I go back already?!) and today is the perfect day to do it because I only had classes in the morning and I'm spending the afternoon at home – that's rare!!!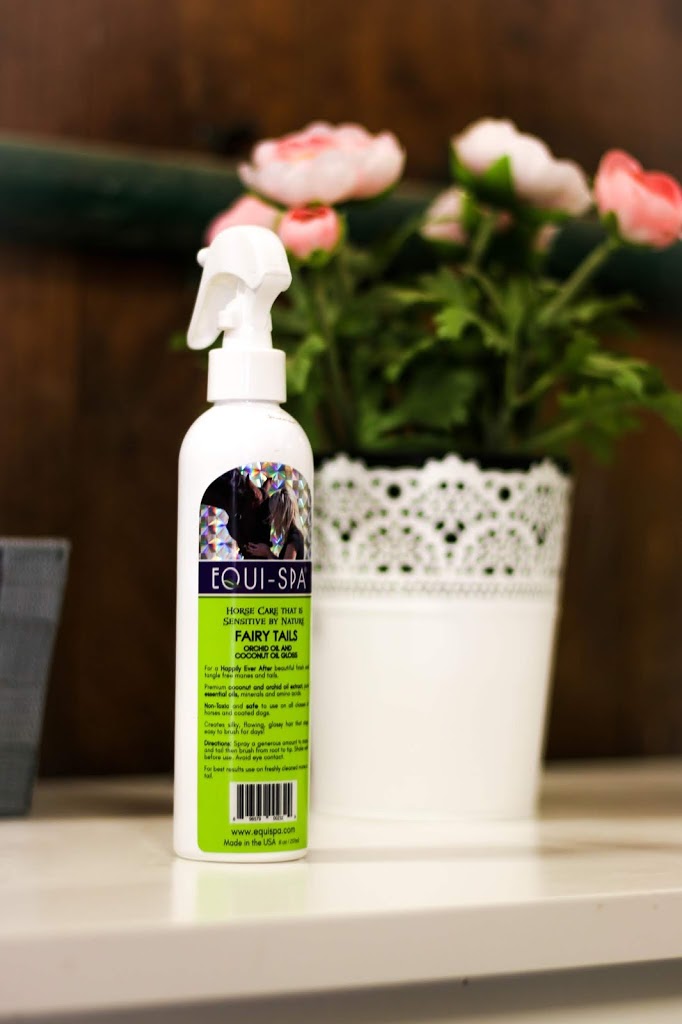 The first product I want to write about is Fairy Tails by
Equi-Spa
. While I was in NYC, this brand kindly sent me a few products and I have been testing them for a almost a month. From those three products Fairy Tails is my absolute favorite and if I could only buy one product from them in the future, this would be my first choice!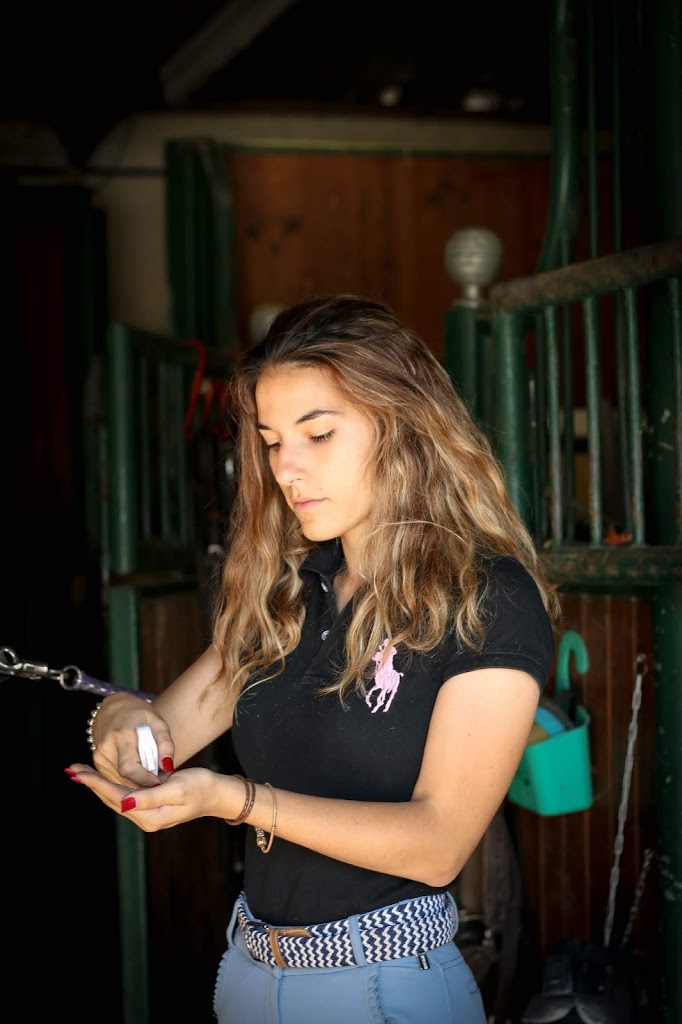 Fairy Tails
is very different from regular mane & tail conditioners. Besides the fact that it is 100% natural (made from botanical extracts, essential oils, minerals and amino acids), its formula is very oily and has a super intense but relaxing smell. Instead of spraying it directly onto Gali's mane and tail, I like to use my hands because I feel I use less product and I get better results.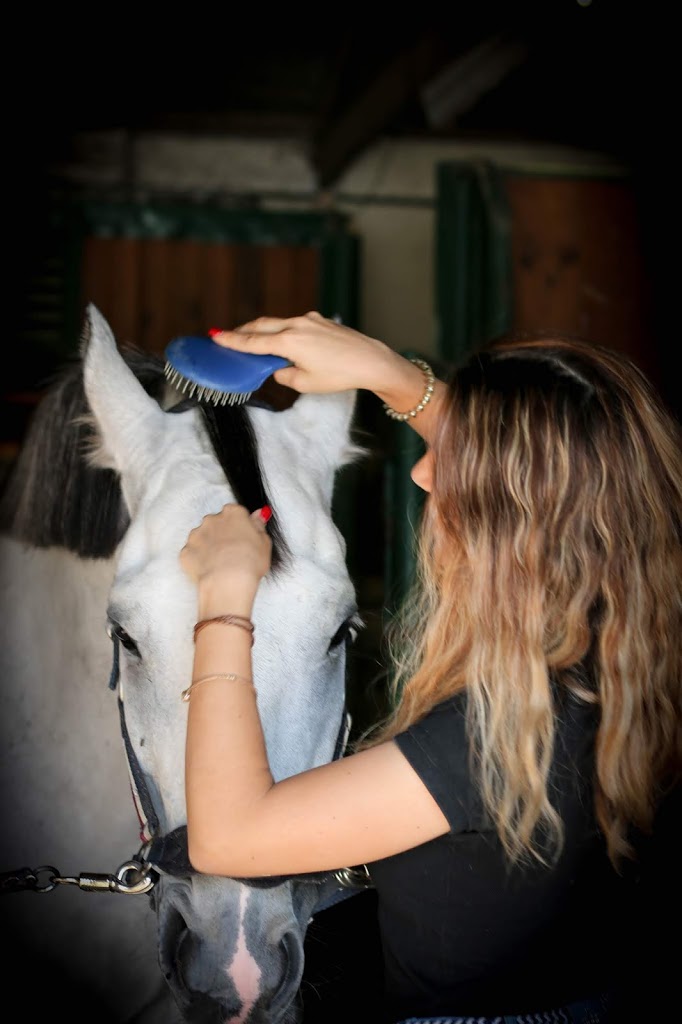 After this first step, I brush his mane and tail like I would do with any other product. However, I have been noticing some major differences.
Let me be honest with you, Gali's mane is weird. It's thick but at the same time it isn't, then he has a lot of volume in some sections but the others are completely normal so I try to be very careful, otherwise it will start looking like a hot mess! 😬 Fairy Tails has been helping me with this issue because it makes the mane look softer. I also feel his mane and tail have been growing faster and I don't know for a fact that is a consequence of using this product but I'm loving it, especially because it looks healthier.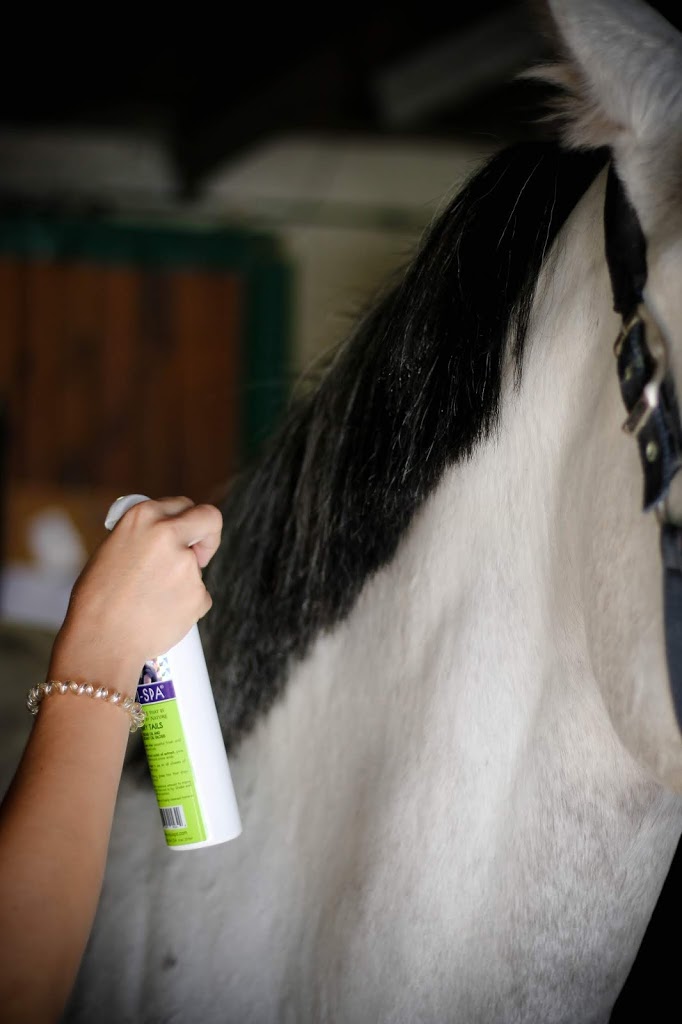 This was when I tried to apply it directly
However, the best part of it is that Fairy Tails leaves his mane and tail incredibly shiny (ridiculously beautiful!!!) and then while I'm riding I can feel the lovely smell!!
On Equi-Spa's website, they advise us to spray a generous amount of product but I've been using a very small amount each time and I think it is more than enough. At the beginning I thought the 16oz bottle wouldn't last long but now I am almost sure it will last, at least, 1.5/2 more months – I'll let you know!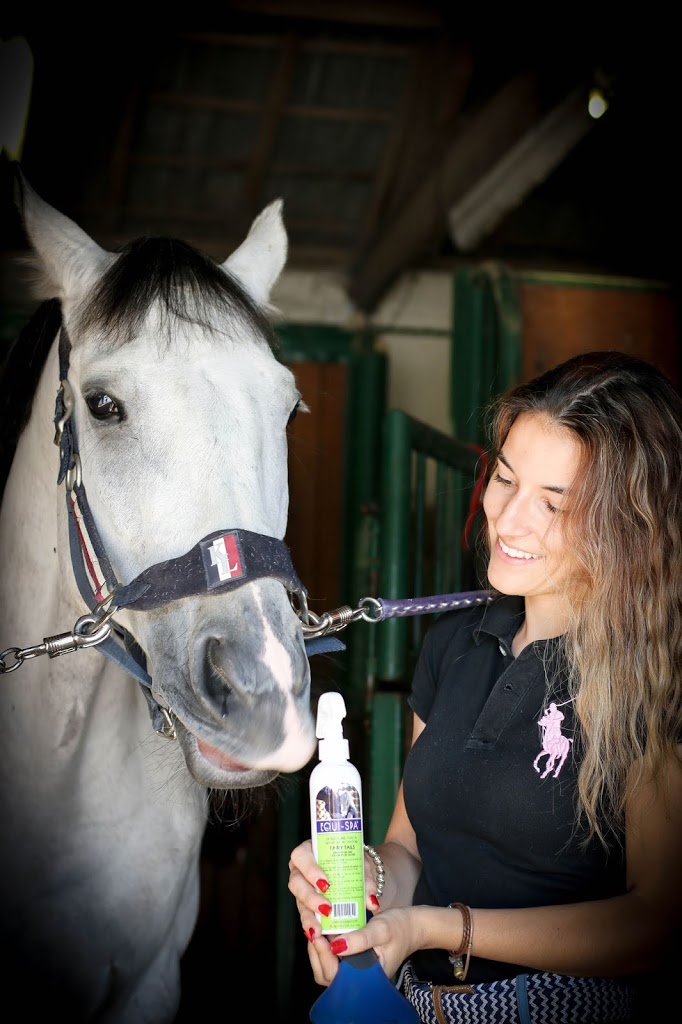 The only thing that didn't work very well the first time I used the spray was that Gali thought the smell was weird but he always does that when I use something new. After letting him smell it for a few seconds, he got completely used to the smell and even tried to eat the bottle as you can see on this last pic! 😂
See you on the next post,
Carolina 💗