#ROOTD: Summer Isn't Over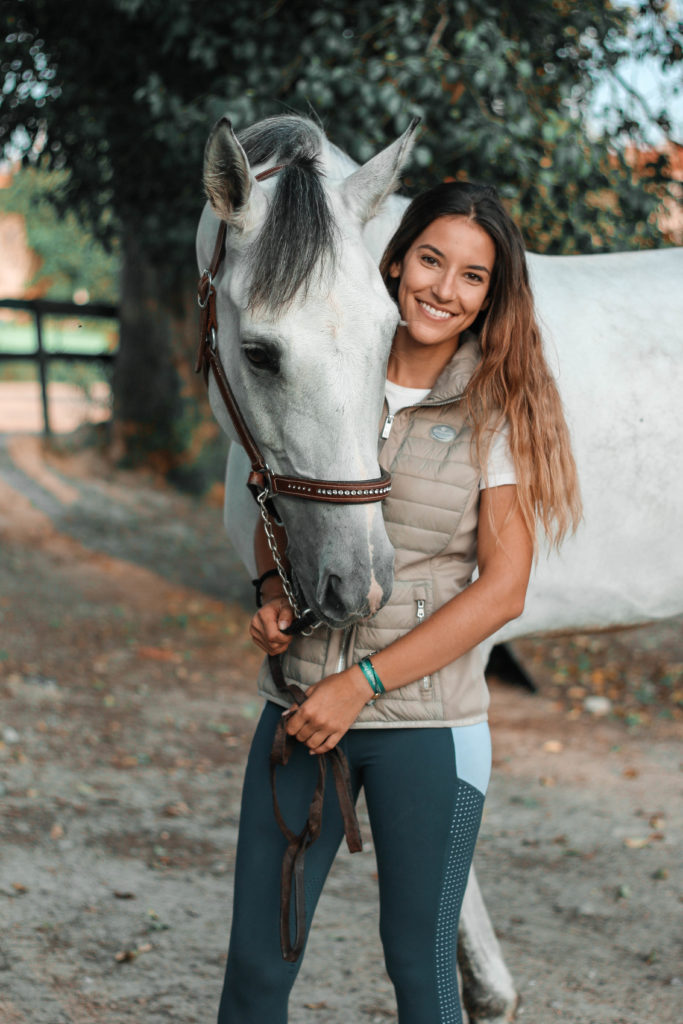 Hey, everyone! I'm still in Tilburg where it definitely doesn't feel like Summer anymore (to me, obviously) but I've been chatting with some of my barn friends and temperatures in Portugal are incredibly high right now so sharing this outfit still makes a lot of sense! Plus, I went to a Dutch tack store, Epplejeck, on Friday and they're having a huge Summer sale – I bought myself a little something from Kingsland and it had a 50% off discount!
I am obsessed so many things in this outfit…let's start by the vest though. Although the Carmen body warmer belongs to the Summer '19 collection, I am beyond excited to wear it during the Fall. Body warmers are such a staple piece, don't you agree?! Especially if you are a fan of layering, like me. In my opinion, this vest in particular will be great for that since it gives me a nice silhouette but still leaves enough room for a t-shirt and a hoodie. But wait, 'cause it gets even better: depending on our preference, we can make it more or less fitted around the waist! I chose the tighter option.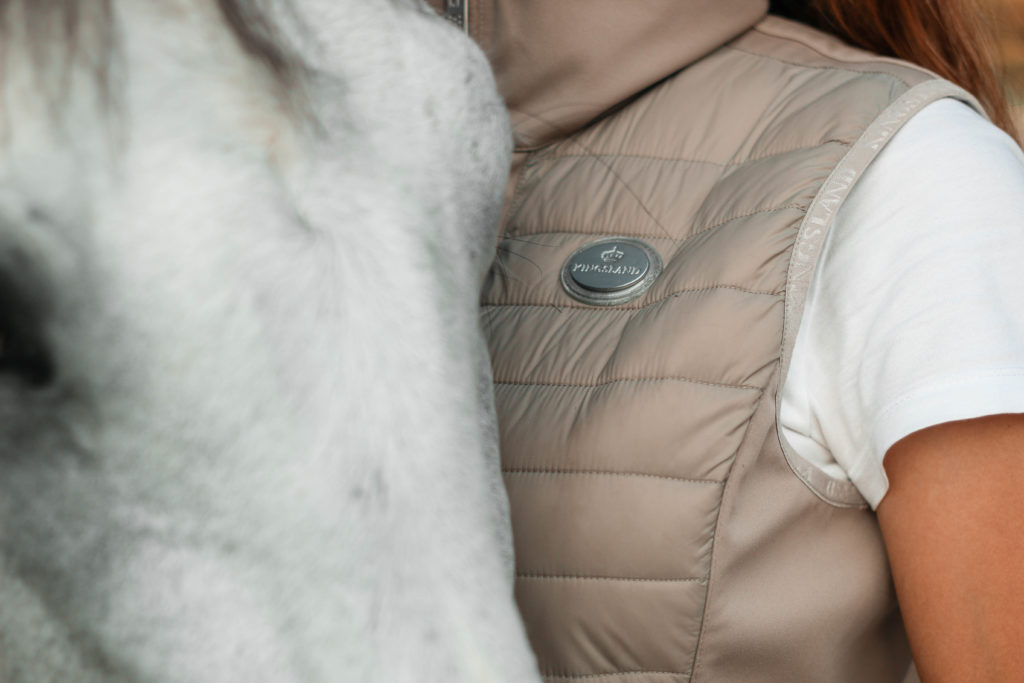 The vest's fabric is soft with no padding on the sides – which makes it super different from all the other vests I own and gives my arms some extra freedom while I'm riding – and it is, of course, waterproof. I love that they used silver glitter and then metal over it to make the Kingsland patch on the chest! Oh, I also need to share with you that it has most amazing collar ever: I am one of those people who get a sore throat very easily so having that extra protection (the collar is padded) is beyond amazing!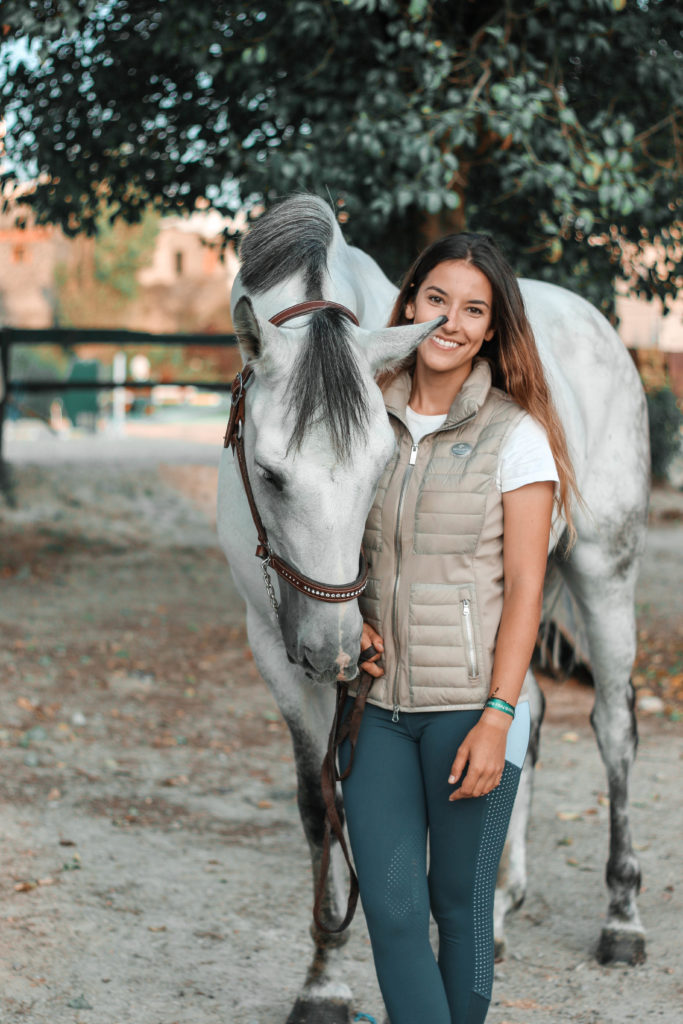 The Karina F-Tec Knee Grip compression tights are my new favorite riding leggings because they are cute and, even better than that, I love how good they look on me – seriously, wait until I show you how they look on the back! Before that, let me just tell you that Kingsland is perfecting their way of doing riding leggings – the first ones I had from them didn't have such a soft fabric or maybe it was a little thicker, anyway, these definitely feel better!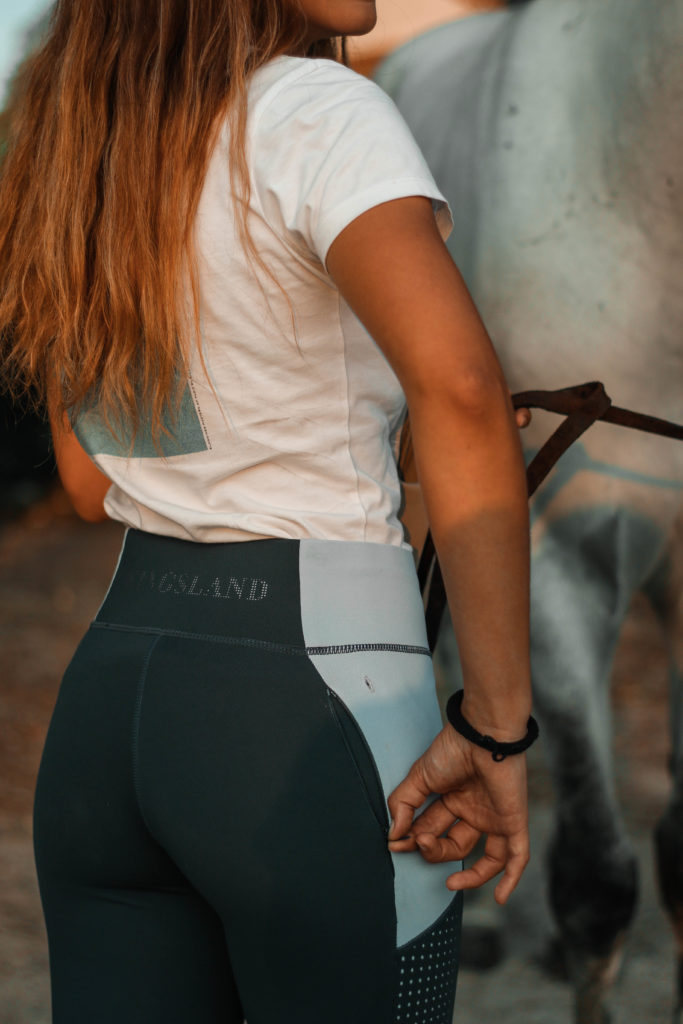 Thankfully, the high waistband is still one of their key features, it makes them so comfortable and the leggings stay in place without feeling tight around the waist. Now, moving on to how good they look on me…can you see what I was talking about?! Kingsland definitely knows how to make women look good, can you see how they used the different colors to enhance our natural curves?! A-M-A-Z-I-N-G!!!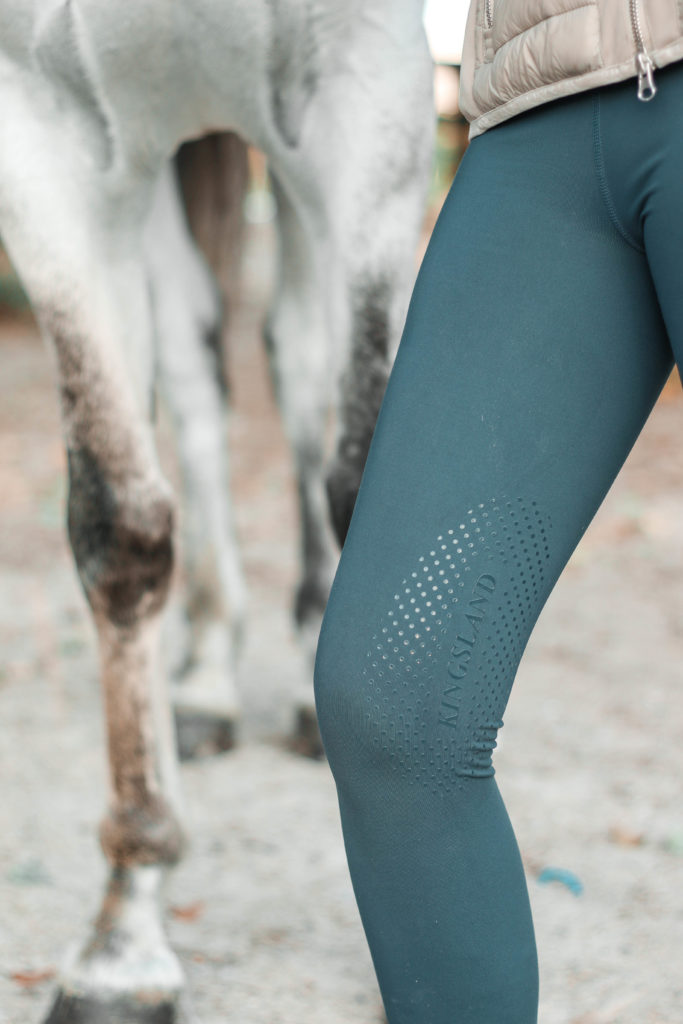 The "burn out" panels on the sides and on the back make the Karina leggings extra cute. You know blue and polka dots are my thing!!! As for the knee silicone grip, the silicone dots are a bit tinier than the breeches' dots but they're still efective and resistant.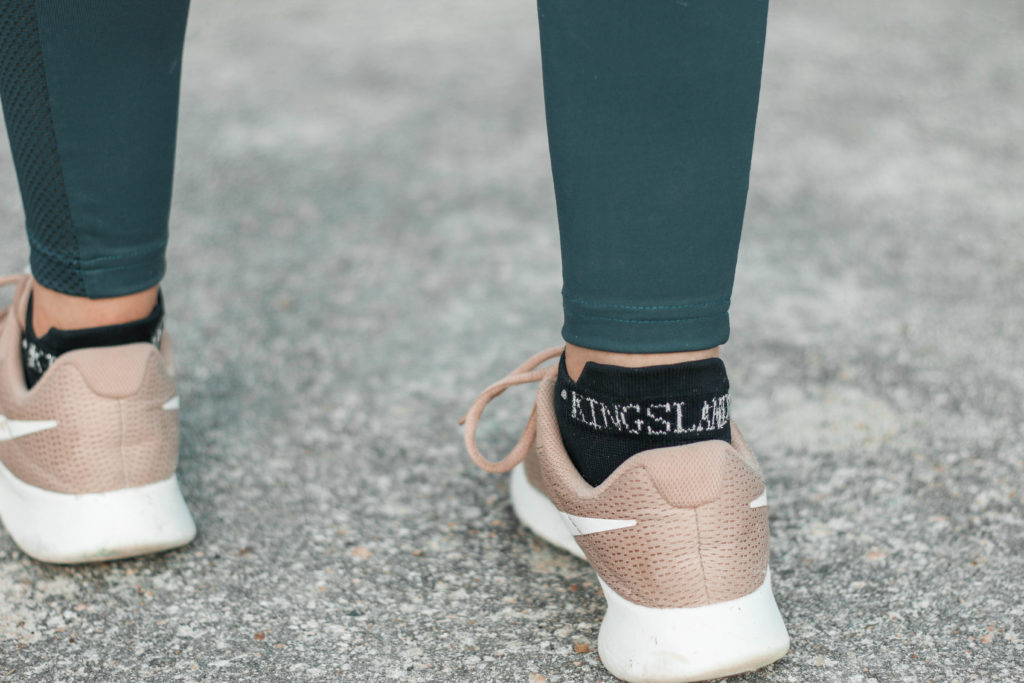 Lastly, can we talk about my new socks?!?! I didn't even know Kingsland makes short socks but they do and I never thought I would care so much for a simple pair of socks!  On my left foot you can see how well they protect the ankle, whereas on the right foot I pulled the sock up to show you the Kingsland logo and the crystals on each side. They're super soft and padded but still breathable (no sweaty feet here!). There's only one problem with these socks: they are so comfy that I want to wear them every single day, my other "normal people socks" suck…ahhh sweet Kingsland, what have you done?! Seriously, if you see these socks please touch them and if you can, get yourself a pair!!!
See you soon!
Carolina ♥