#ROOTD: Sun, Friends & Horses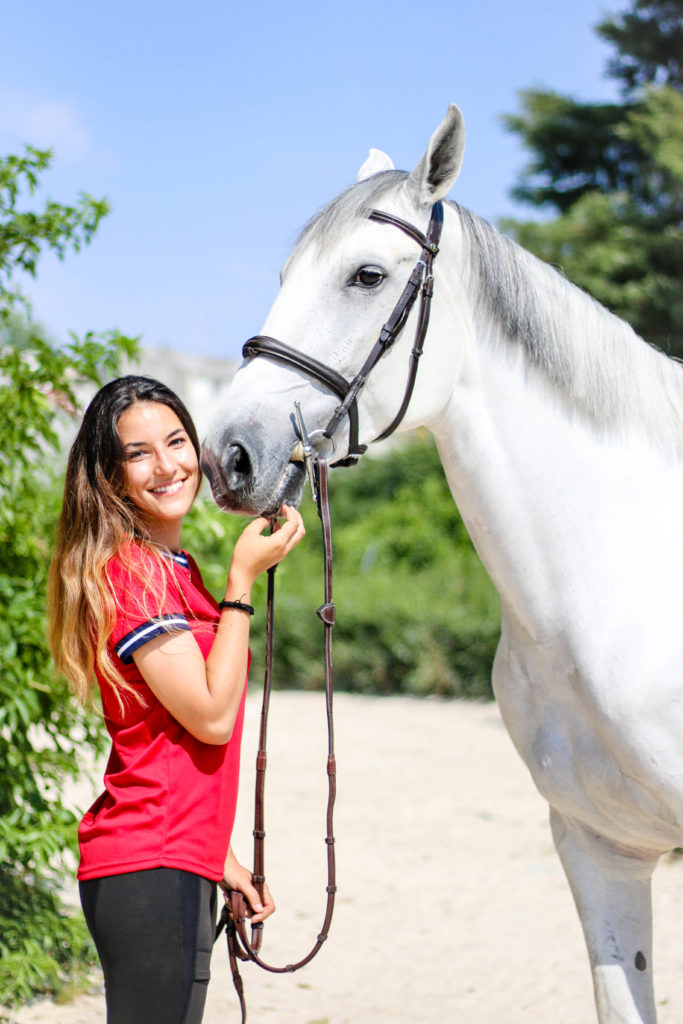 What's a horse girl's perfect Summer day? Mine is riding early in the morning and then spending the entire day with my barn friends (BBQs and sleeping in the horse truck included, obviously!) while wearing a fabulous riding outfit. That's what happened last week, when I took these photos. We were all having so much fun that I even borrowed my friend's mare for the photos – don't tell anyone but he really wants his princess to become a model, #prouddad, hahahaha.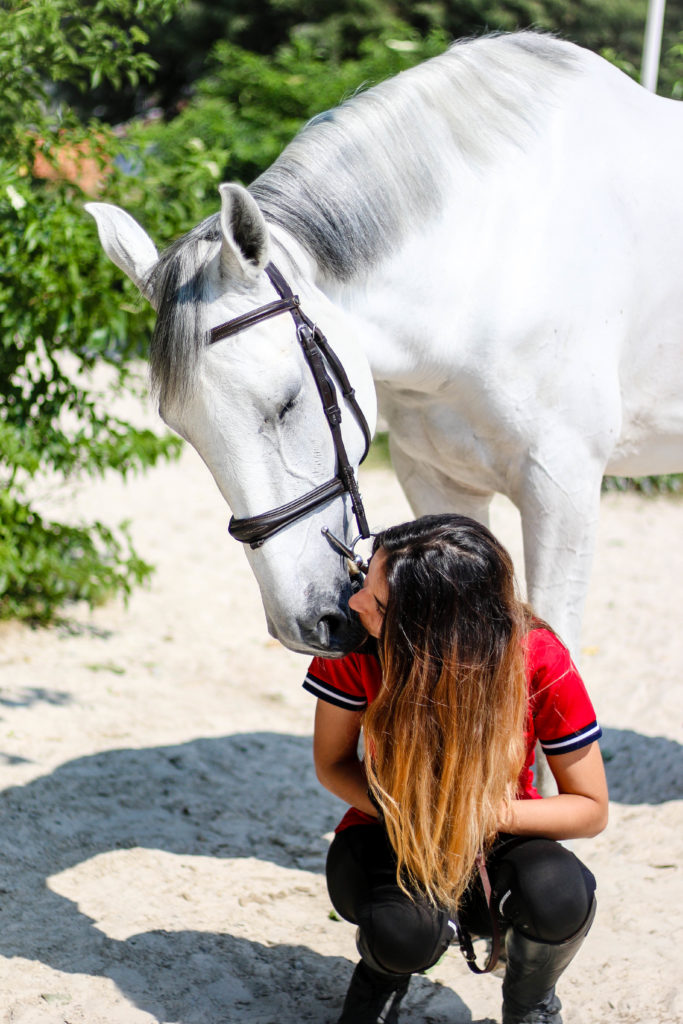 Let's talk about the #ROOTD though! I was dying to try this outfit from Horseware Ireland and that day was the perfect opportunity, not only because it was incredibly hot but also because I wanted to wear something comfortable for the BBQ. I honestly nailed it, this has become one of my favourite "I wanna be comfy today" riding outfits!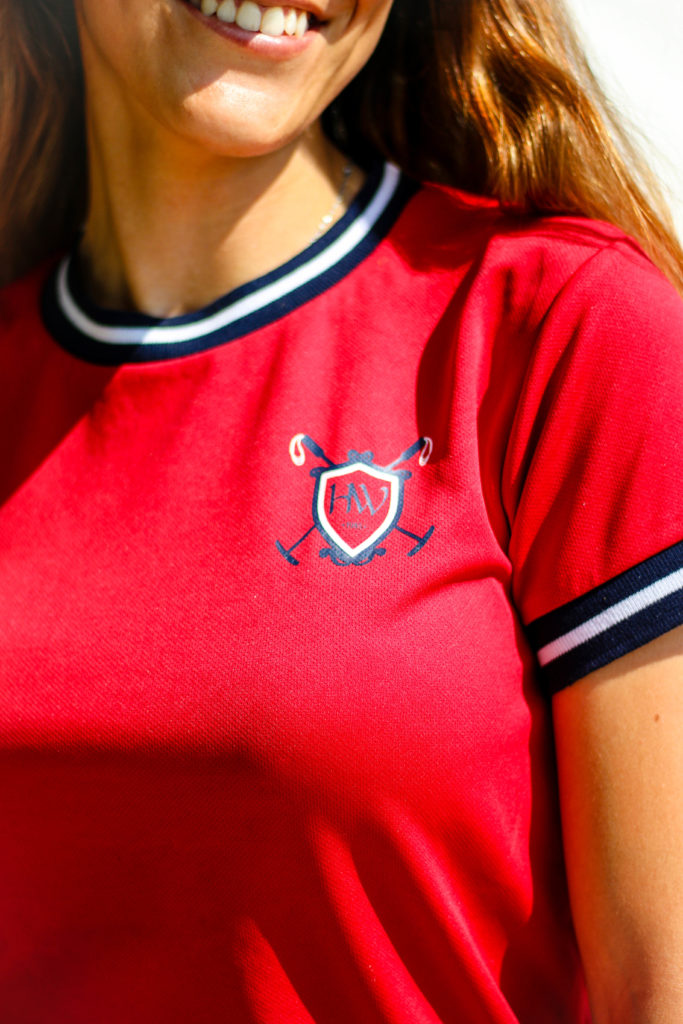 I always choose neutral colors and lots of blue, therefore, red isn't a color you see me wearing very often. However, I'm also a big fan of "sailor clothing" so, naturally, the Scarlet tee caught my eye as I couldn't resist the red and navy/white stripes combination. There are a couple of things that were big game changers for me: the fabric is super lightweight, breathable and moisture wicking – aka perfect for incredibly hot days – and, according to Horseware, it has an antibacterial treatment. It gives me a nice silhouette without being tight and the round bottom is what made me wear it untucked – if it was a straight cut t-shirt and if it didn't had the round bottom I don't think I would like at all, I hate when tops look too big or, like we often say in Portugal, make me look like a sack of potatoes, lol!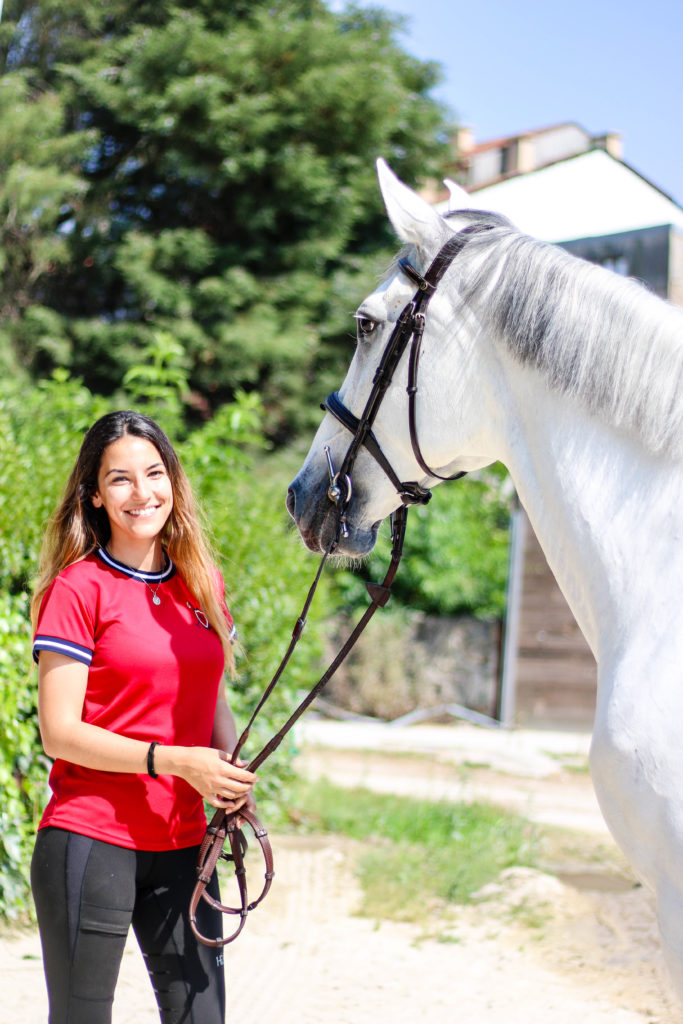 As for the riding tights, I need to tell you that I am officially a converted woman! You know that when riding leggings started becoming popular I didn't love the trend because I love breeches way too much. Confession: breeches are still my biggest crush but I've started wearing riding leggings more often, I even spent an entire week without wearing breeches, how crazy is that?!
The HW Tech Riding Tights were such a nice surprise. I didn't know the mesh panels would make such a big difference! I completely forgot to take a picture of the waistband but it is a large band of that same mesh you can see above. It isn't very elastic but elastic enough to hug my body perfectly. It doesn't hurt or leave any marks on the skin like regular breeches/trousers do but it doesn't move at all (I wasn't wearing a belt). I have no idea if this is making any sense to you but what I'm trying to say is that this waistband is probably the most amazing thing on Earth – please try it!!! The front pocket is also a cool feature: I often forgot where my phone was because I couldn't feel it.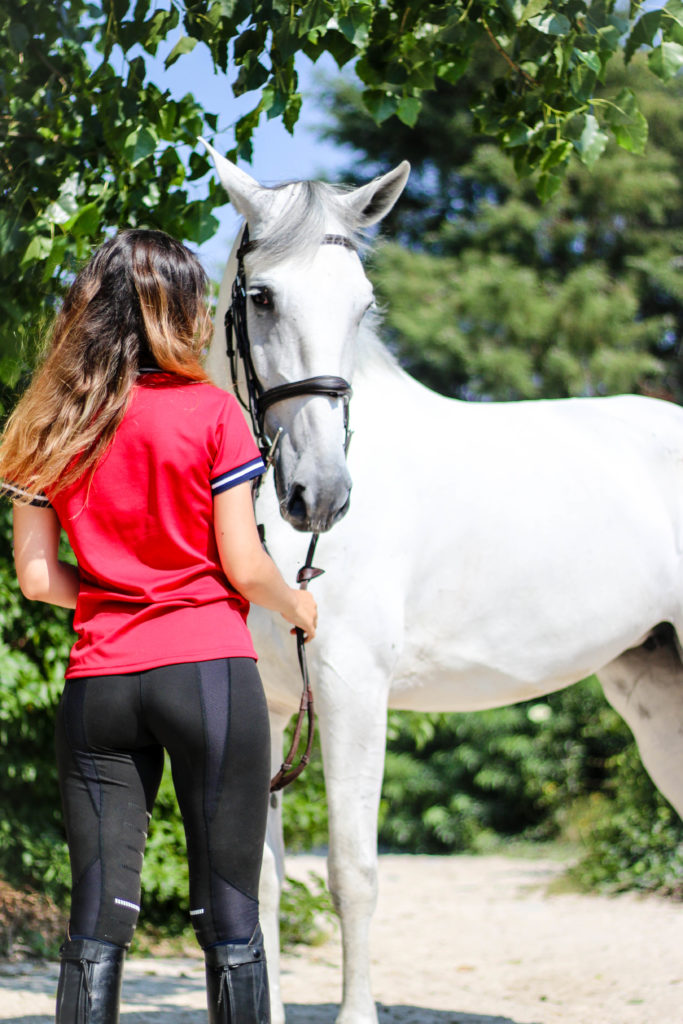 Another MAJOR thing about the Horseware tights is the grip. I've gotten so used to having the silicone grip that now when I don't have it or when it isn't good enough, I feel like there is something missing. I had never tried Horseware's silicone grip before but it has definitely passed my test! Last but not least, did you know their fabric has a UPF 30 treatment? I had never seen that on bottoms before but my legs are so white that they definitely need some extra protection!
What are your Summer plans?
See you on the next post,
Carolina ♥