#ROOTD: National Horse Fair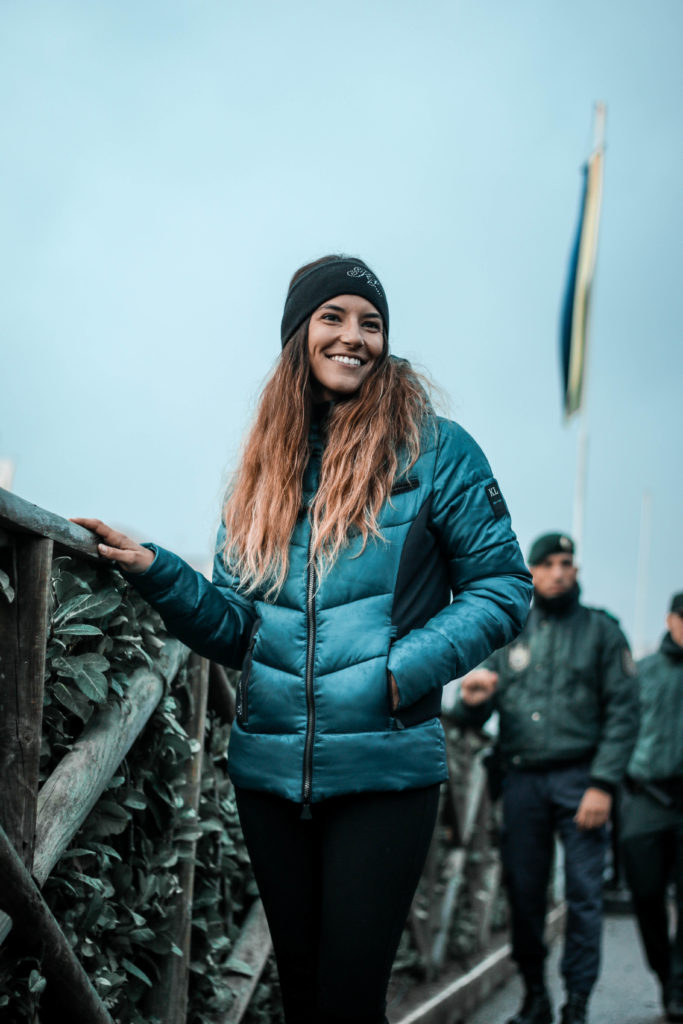 Hey, everyone! Two weeks ago, after spending the morning at the barn taking care of Gali, I went to the National Horse Fair in Golegã with some of my barn friends. I had only been there once, many years ago, so visiting it again was the perfect Sunday plan. The only inconvenient was the weather…it was a rainy and super cold day but, thankfully, I chose the right outfit and I was able to walk around the fair without feeling cold!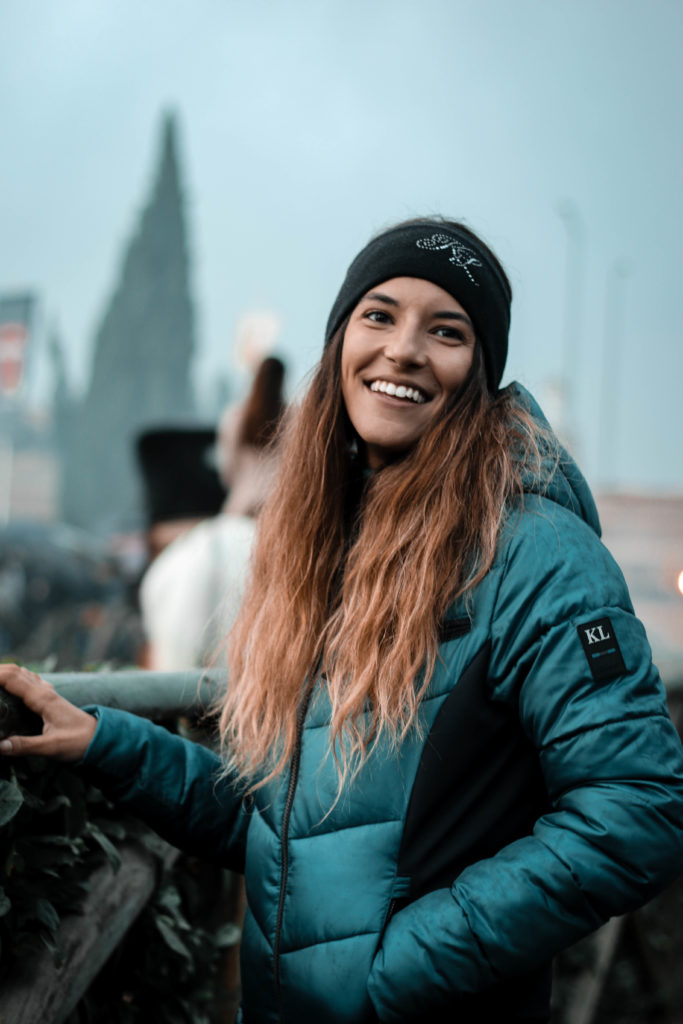 I had been saving my new Nakina jacket for the perfect occasion. I was – and I still am! – so obsessed with it that I was almost afraid to wear it. Ever since I started riding, each time Kingsland launched the Winter collection, I would drool over their jackets-for-extreme-cold-weather but I always thought I didn't need one because, after all, Portugal isn't as cold as nordic countries. However, now that I have one, I just wish I had bought one of these years ago. It would have saved me from so many miserable days where not even four layers of clothes made me feel comfortable. I have quite a few jackets but none of them gets even a tiny bit closer to being this amazing – I swear on Gali's life!! This type of Winter jacket is an investment as they surely aren't the cheapest but I finally understand their price and, to me, they're worth every single penny!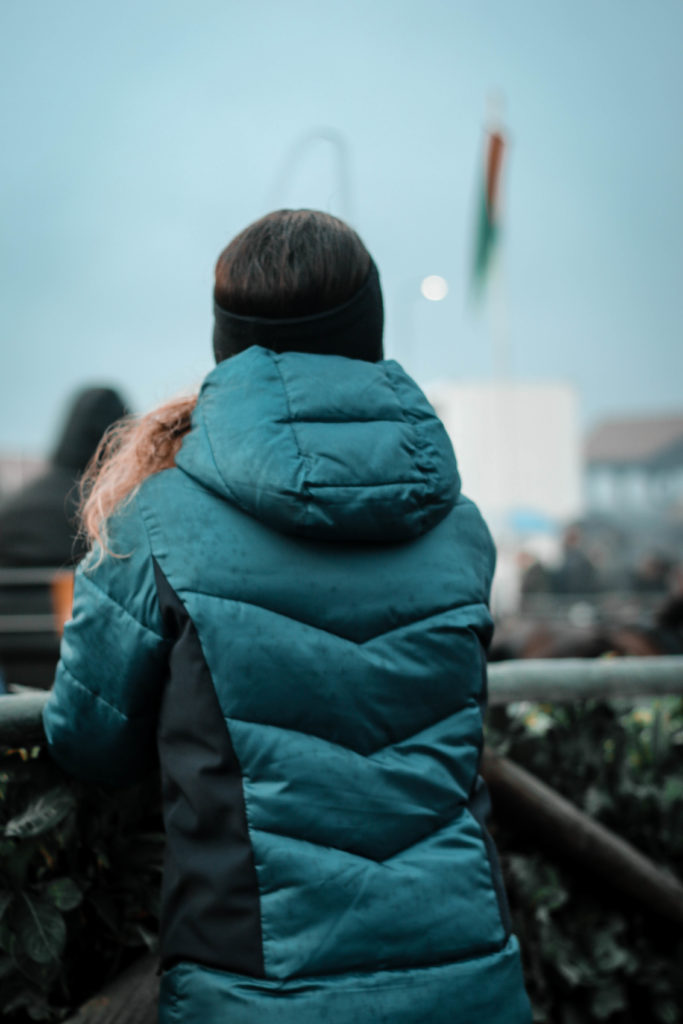 And don't get me talking about the design…before I even knew how warm it was, I fell in love with its color and cut. It is so different from all my other clothes and I think it adds an extra something to my #ROOTD's. I thought it would be hard to coordinate it with some of my breeches but it turns out that I have been living for this jacket and it matches most of my winter clothes. My love for this jacket got to a point where I thought that maybe I was overestimating it but my mom, who isn't a horse person, is also crazy about it and wants to steal it from me!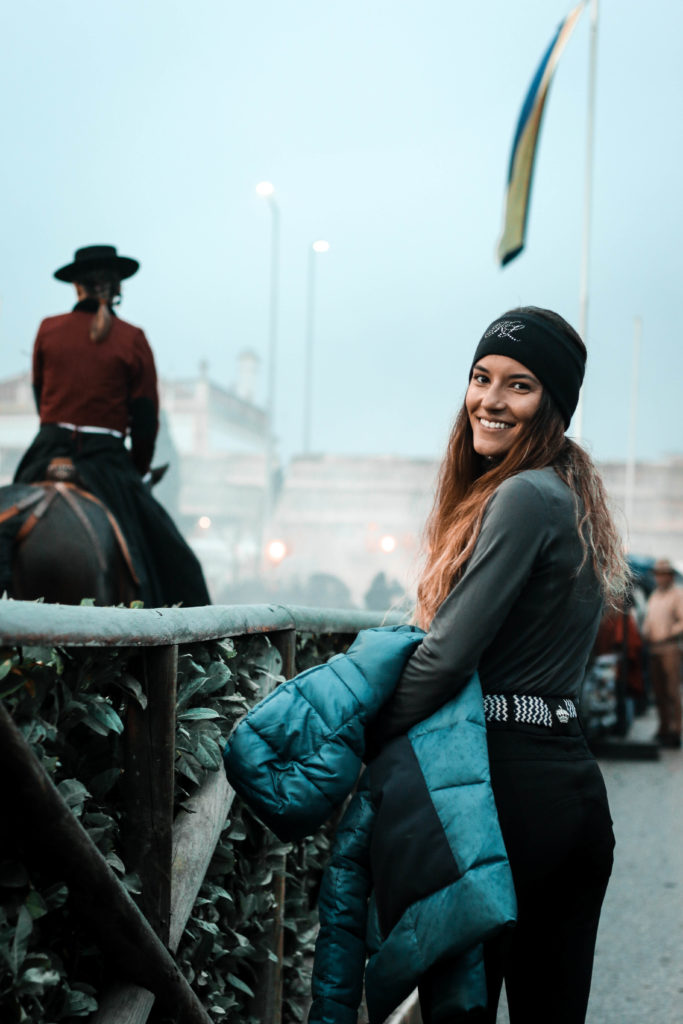 I could write an entire post about the jacket but the rest is also worth talking about. I've tried two new products from Kingsland for the first time: the Iowa training shirt and their headbands. All the training shirts I'm used to wearing are made for the hot season so it is definitely nice to have something warmer but still made for athletes. I think the fabric couldn't be better as it is stretchy but super soft. However, there's something even better about it: it is made from recycled material – well done, Kingsland!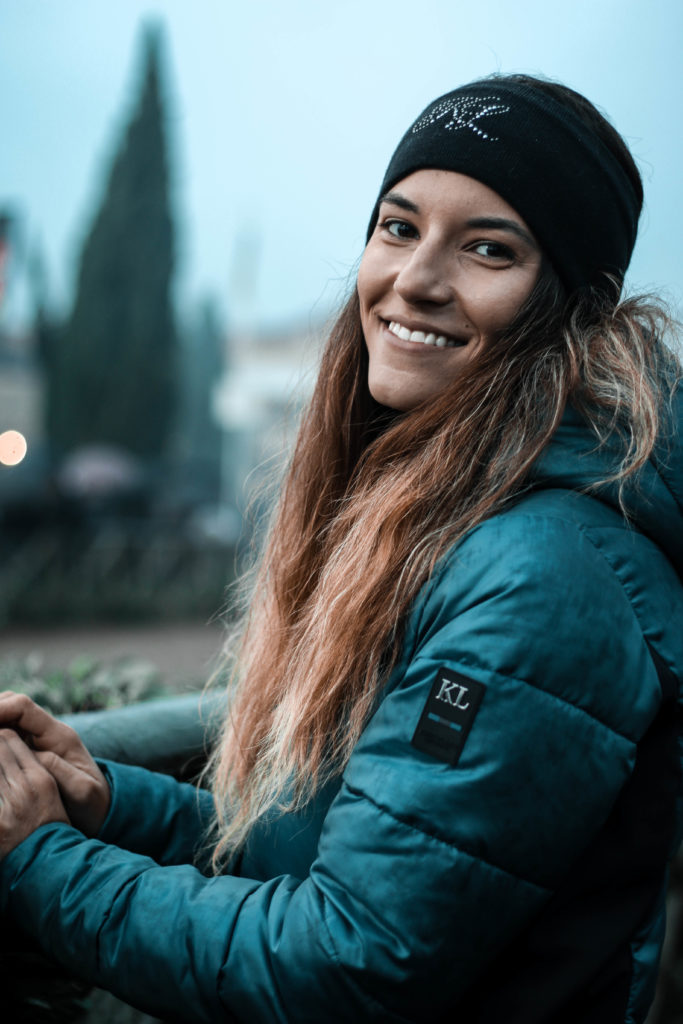 As for the headband, I almost fainted when I saw it. For years and years, I've seen the Kingsland models wearing these on the catalogs but I never dared to get myself one because I always thought I would look ridiculous and that people wouldn't get it, even though I always loved seeing them on other people. I wore it for the first time when I went to Golegã but since that day, I've been wearing it very often. It completes the outfit and keeps my ears warm!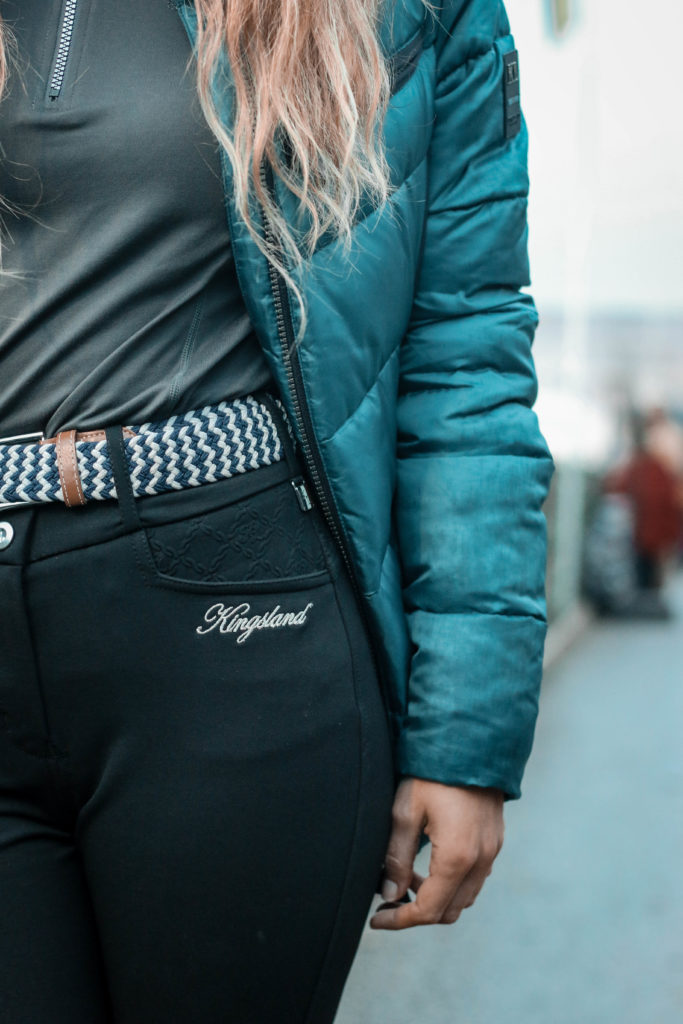 To complete the outfit, I chose the classiest breeches I own, not only because they're black, but also because of the embossed pattern that somehow reminds me of tradition – perfect for a fair like Golegã, right?! Besides the detailing on the front pockets and their back, they also have chrystals and that is something I never get tired of. Something else I loved was the silicone on the knee as it replicates the fabric's pattern. As for the fit, you already know Kadi breeches are my favorite model from Kingsland. They're high waisted and they hug my body in the right areas!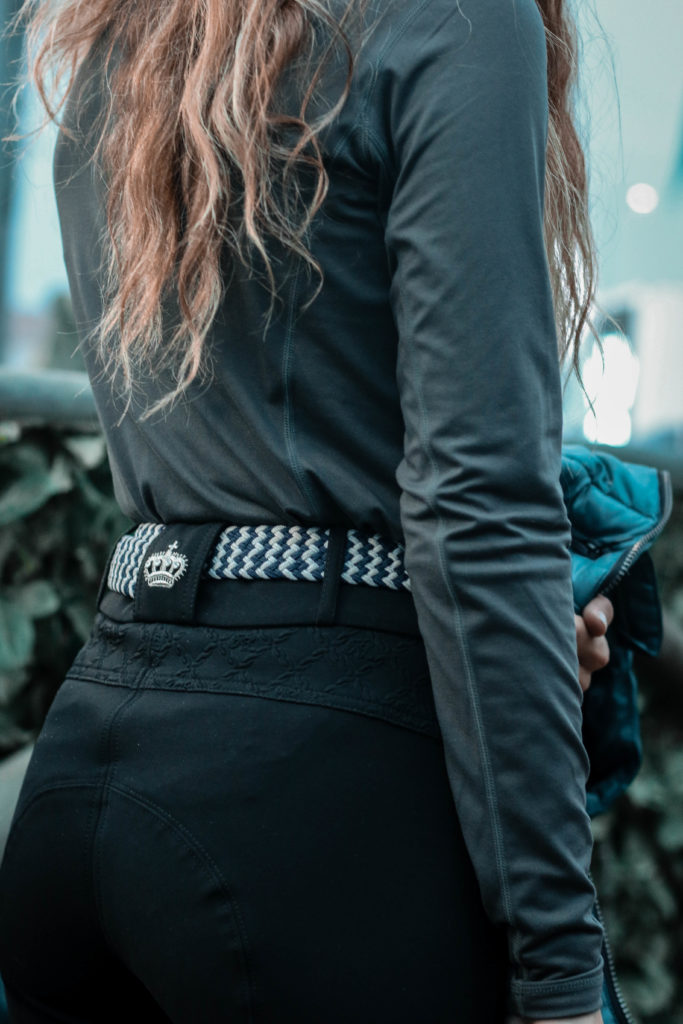 Who else is in love with this #ROOTD?!
See you in the next post,
Carolina ♥