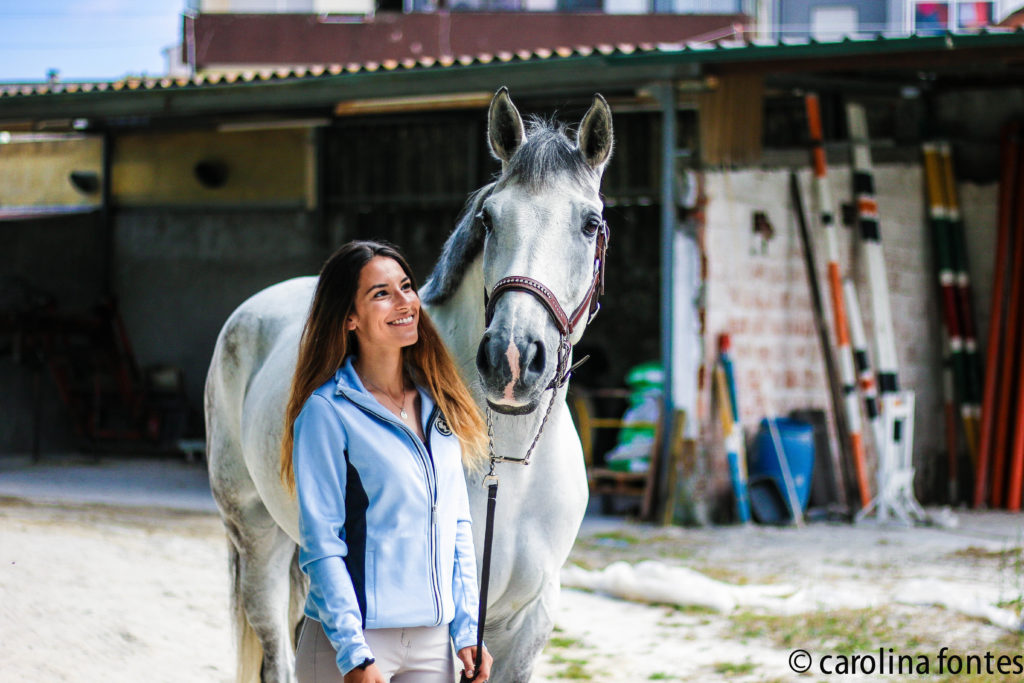 Heeeey, everyone!!! How's your Summer going?? I've been a little MIA because I spent a few days at my mom's and then I also spent a few days trying get some paperwork done (boriiiing) but my days at the barn are back and so are my #ROOTD's. I still have a ton of Summer clothes to wear but I feel the days aren't hot enough. Okay, okay, you're right…I've told you in the past that I'm always cold so maybe the weather isn't the problem! LOL.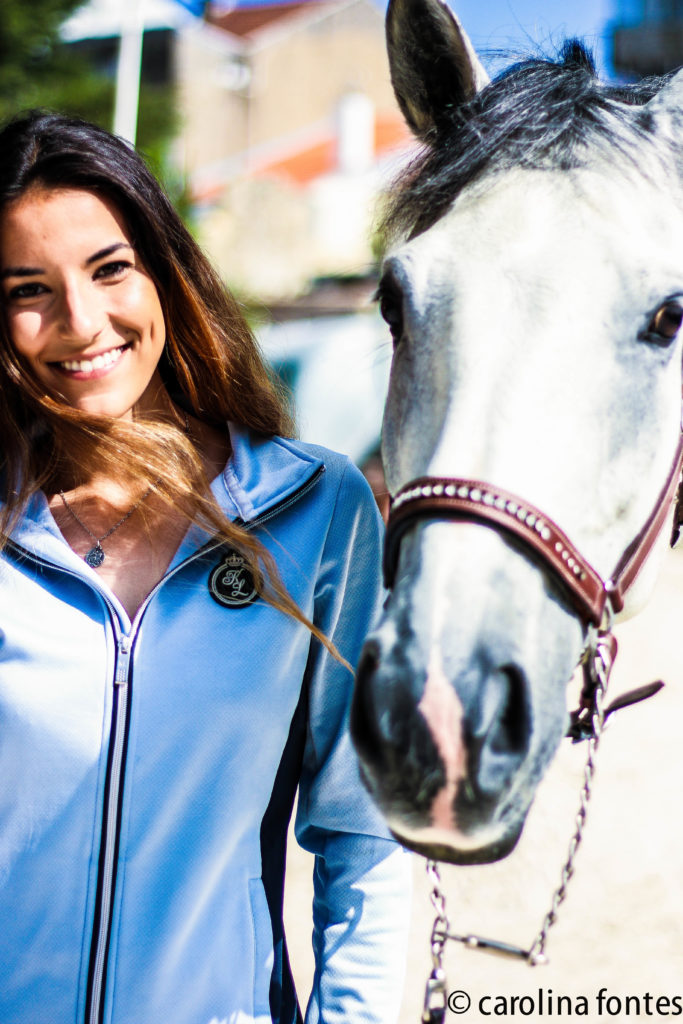 Well, that's exactly why I always need to take a jacket to the barn because the only time you won't see me wearing it is while I'm riding (sometimes I also wear it while I'm riding). Anyway, today I decided to try this one for the first time and it's so dreamy. My favorite fleece jacket from Kingsland is still the one I got from them a couple of seasons ago but this Gars jacket didn't disappoint. In fact, the fit is the same but this one is slightly longer and the fabric is a tiny bit thicker which, in my opinion, makes it great for Spring, Autumn or colder days in general. As usual, you know I'm a big fan of the contrasting colors and the baby blue makes it extra special for me – love this color!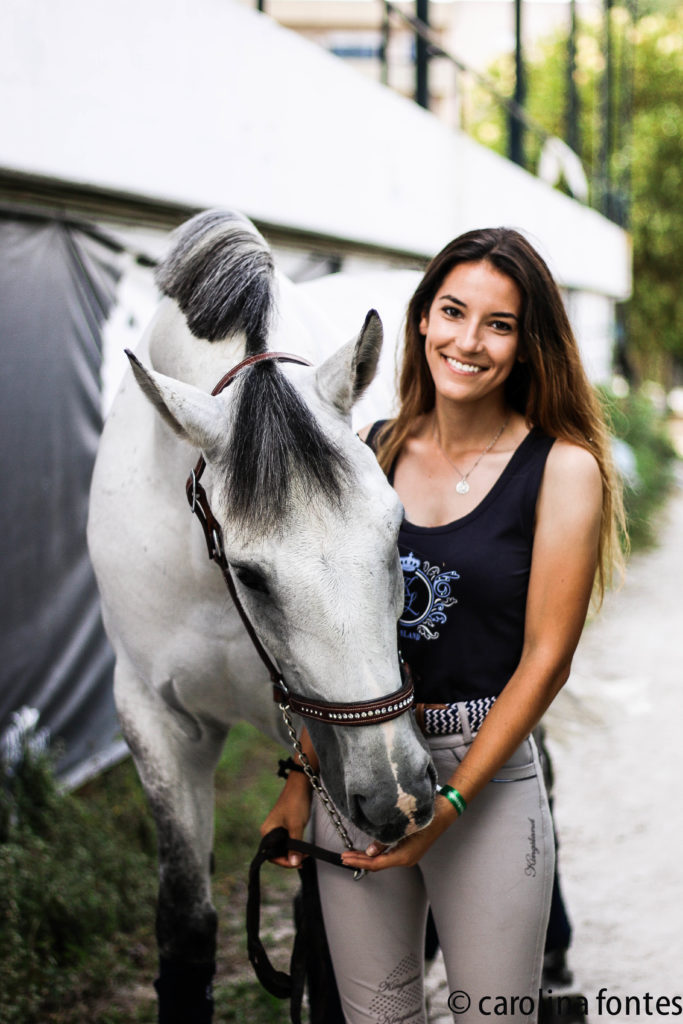 Underneath the jacket, I was wearing the Mette tank top which matched it really well because of the print. I was "afraid" of taking a tank top to the barn as I'm not really used to that (look at my tan) but the tight fit made it stay in place, thankfully. I can definitely tell you the fabric has a nice quality, I absolutely hate when tank tops start getting loose!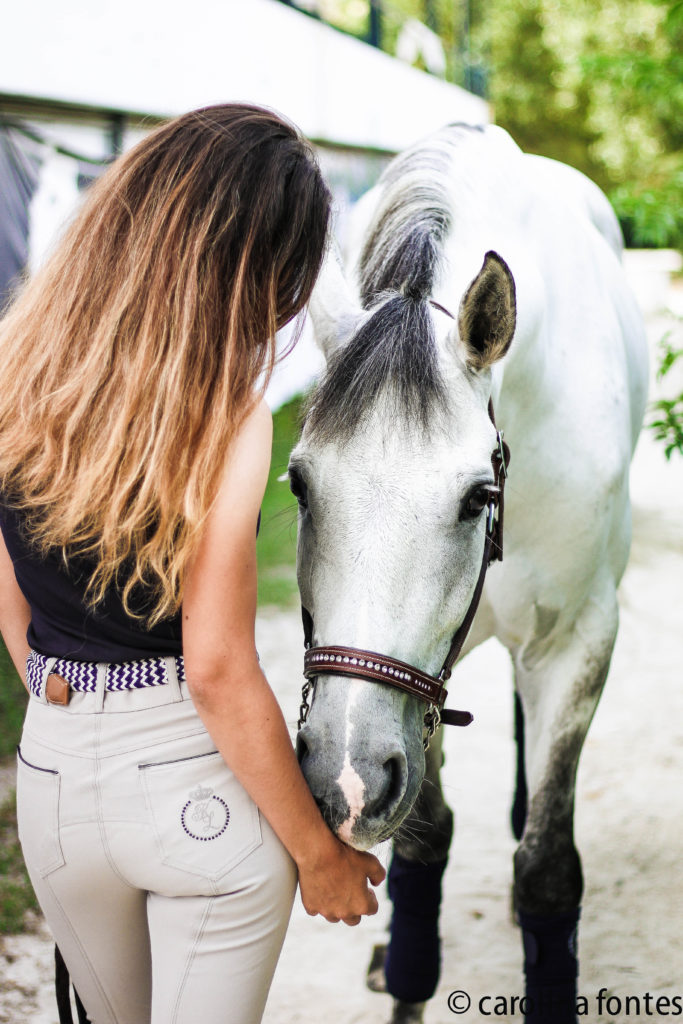 The breeches were also new to me. Not only because it was my first time wearing them but also because they aren't the Kadi model I'm used to. These are called Kristina and, just like Kingsland's Kadi breeches, they are high waisted and feature two buttons. However, they differ from the Kadi because of the fabric. I'm the biggest fan of the Kadi's E-Tec fabric, it hugs my body in such a soft way whereas the fabric from the Kristina breeches is thicker and definitely better if you're looking for a pair of breeches that will "hide" cellulitis or something else.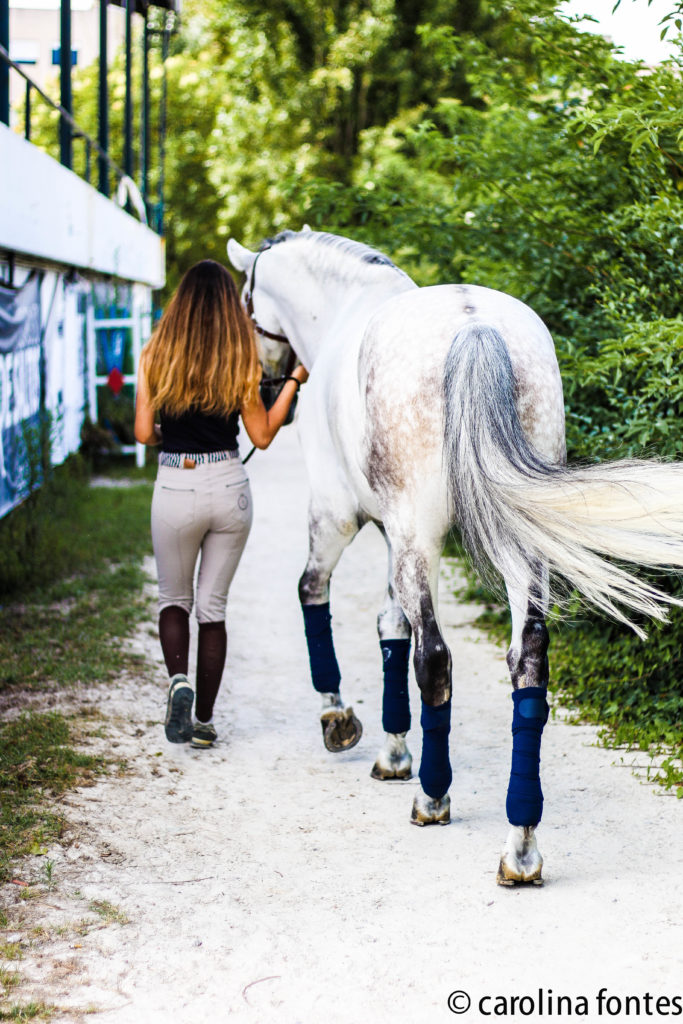 I thought the crystals on the back would damage my saddle but they don't even get close to the leather. The last thing I want to add is that Kingsland's silicone knee grip is still one of my favorites.
See you on the next post,
Carolina ♥