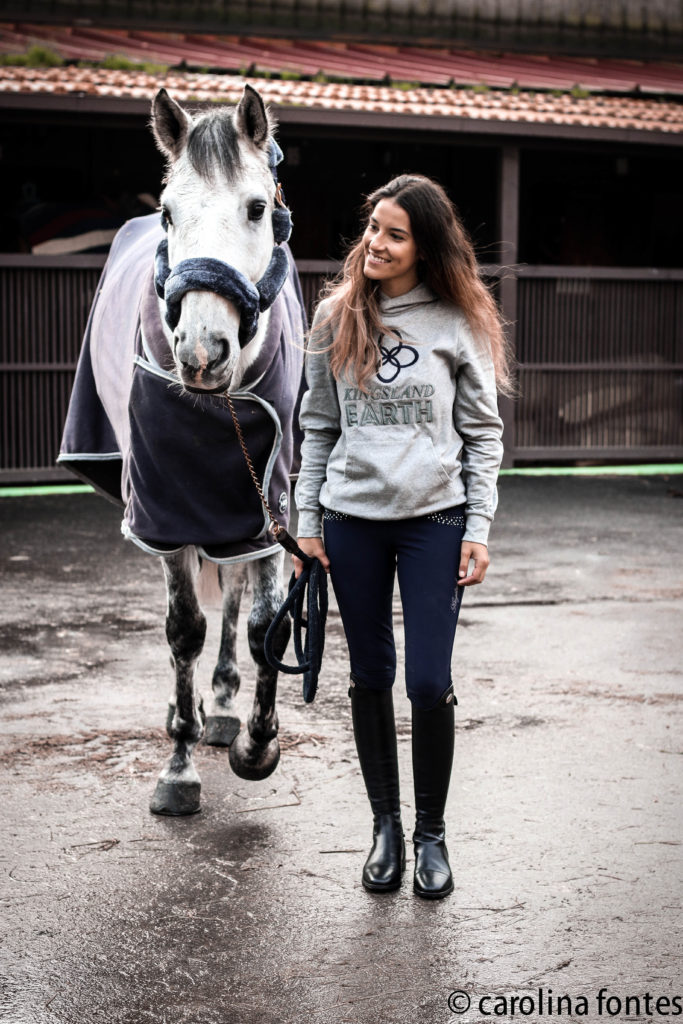 Hey, everyone! Almost two months have passed by since Gali's second colic surgery and even though I've not ridden a horse since September, I still wear riding clothes almost every day. I do it not only because they're the most comfortable clothes on Earth but also because wearing them gives me joy and putting riding outfits together is one of the things I enjoy the most.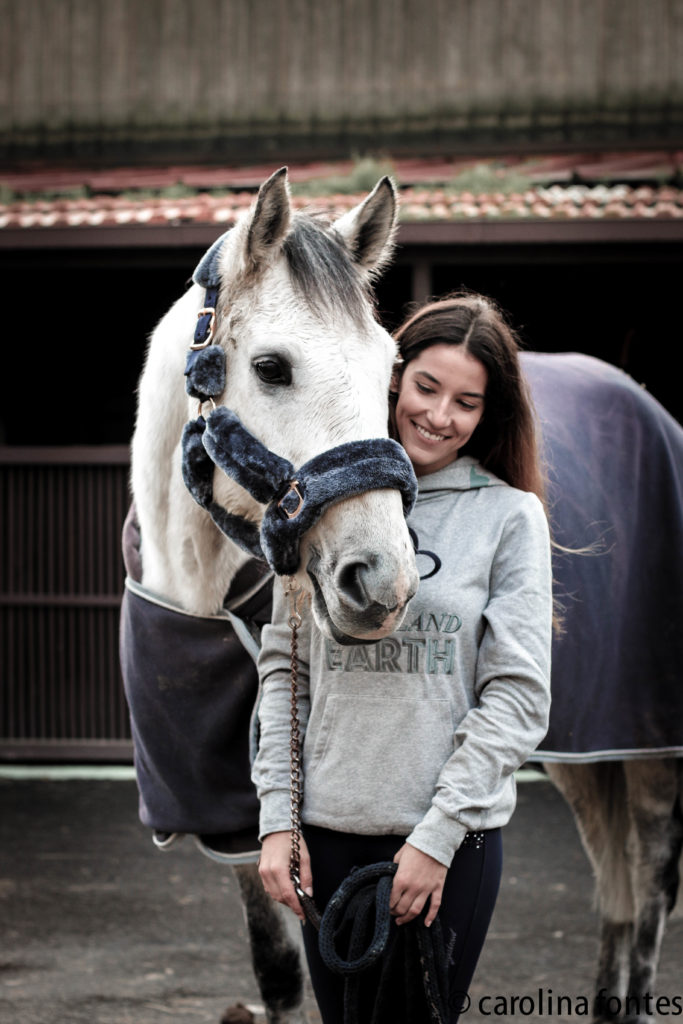 The weather has been terrible lately. It's always raining and, if we're lucky enough to have a sunny day, it's freezing outside. I think you can guess what I'm saying by looking at Gali's coat. I can't clip him before his suture is fully healed, otherwise, the rug's surcingles will hurt his belly…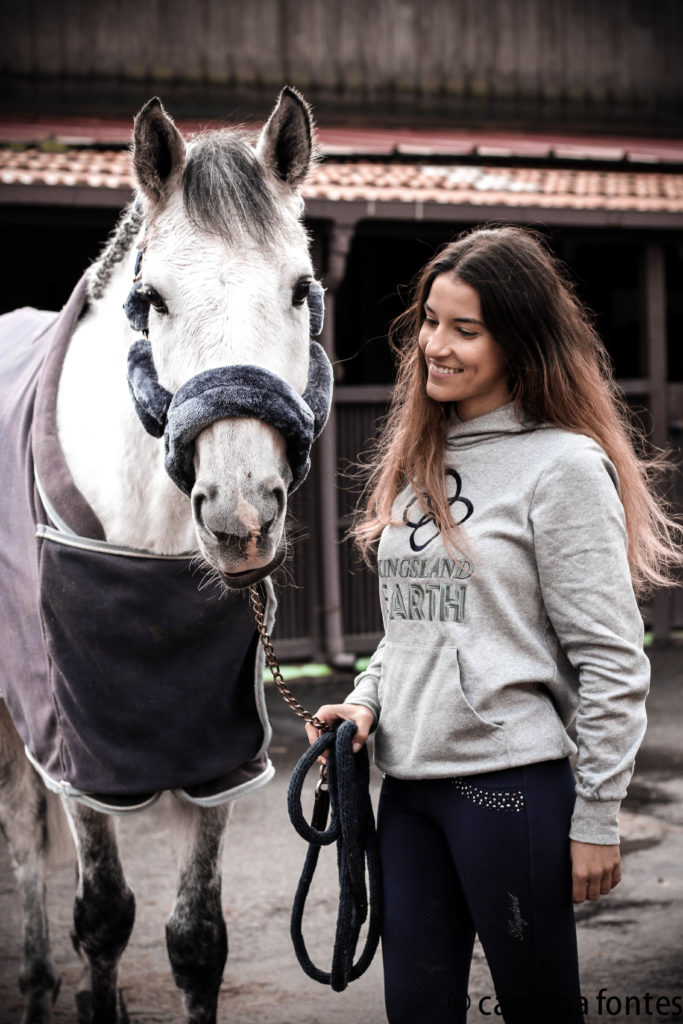 Anyway, the only thing I've been doing lately at the barn is hand walking Gali and grooming him. Because our new barn is much, much bigger than the other one was and because it is always colder there than in the rest of the city, I've been wearing the most comfortable clothes I could find. That, in this outfit, means a hoodie and pull on breeches.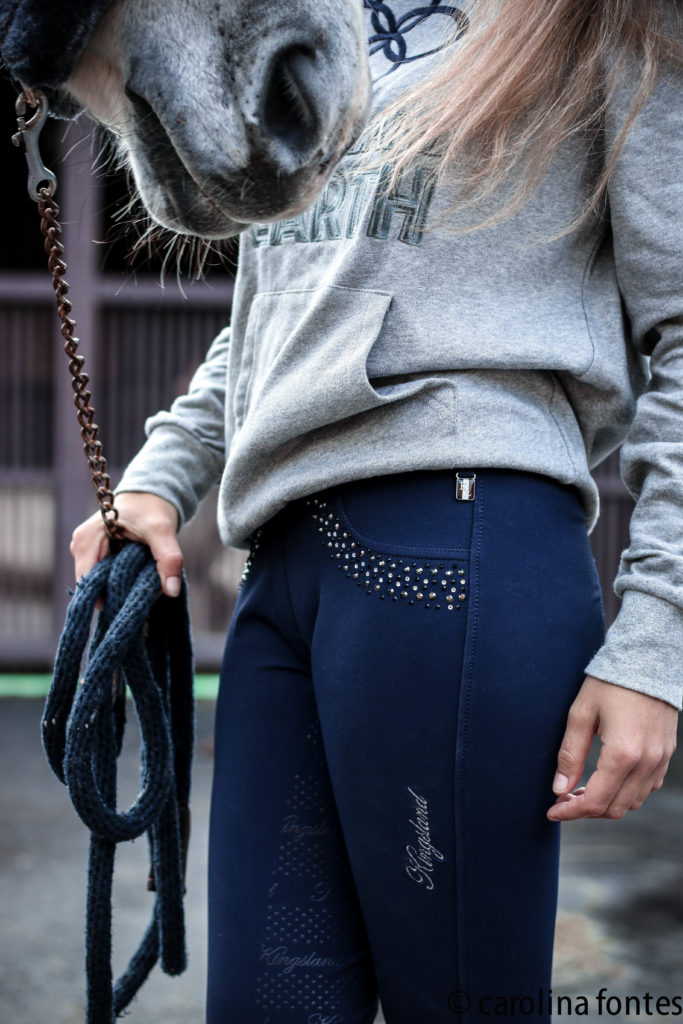 I tried Kingsland pull-on breeches for the first time last Summer and I absolutely adored them – read my review here – but these are, in my opinion, even better for two reasons: firstly because they have my favorite type of pocket design and they're full of crystals. I've always wanted a pair of breeches full of them and these are absolutely dreamy. Plus, I've been doing all types of barn chores while wearing them and none of the crystals is missing so I can confirm that they're resistant. Secondly, this style of the Katja model is a little tighter than the other pair and that's something I really enjoy on breeches (as long as they're not cutting my leg's blood circulation, obviously).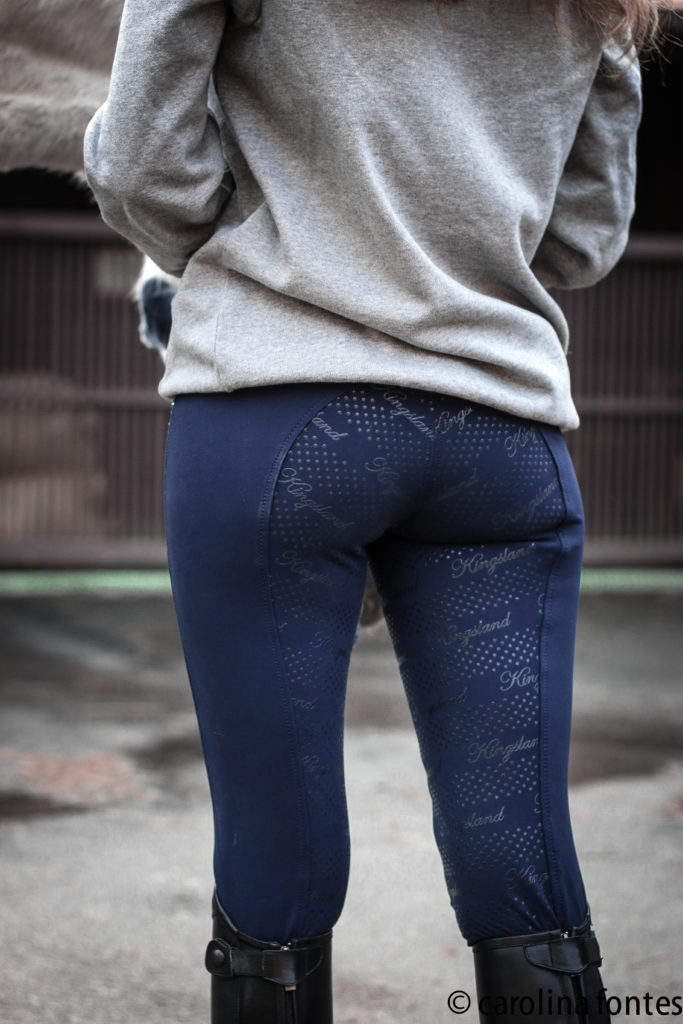 Although I don't wear full grip breeches that often, I like the look of this full grip with dots forming stripes and Kingsland's logo. I still have to ride in them but I know how good their grip is so I'm sure I'll like it. The only thing I would change is the fact that the pockets on these breeches are fake – pockets are never enough for me!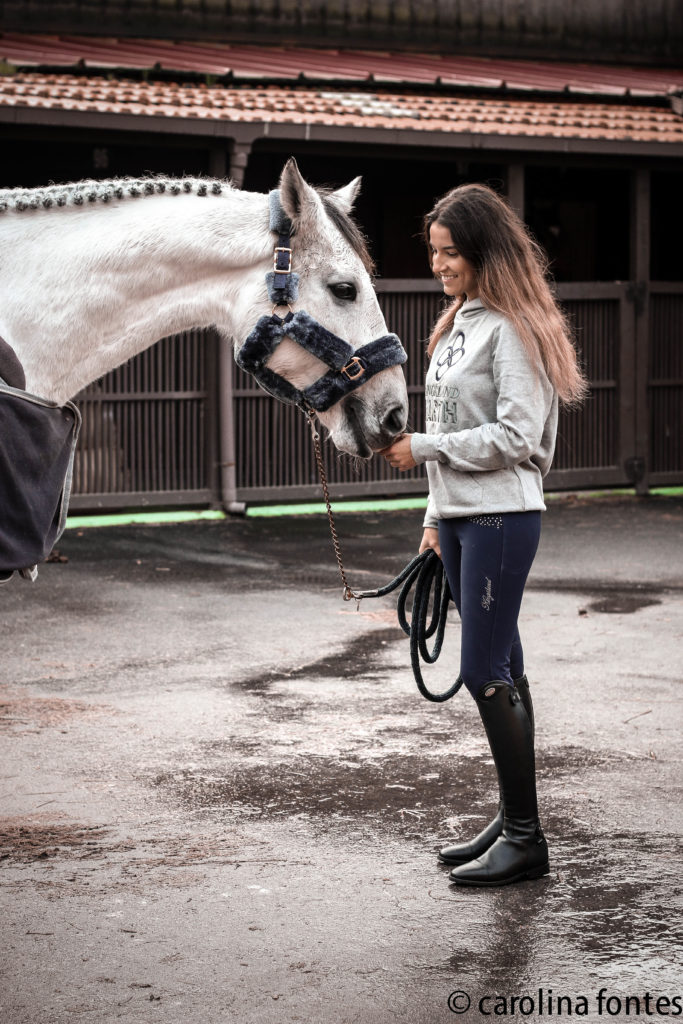 Moving on to the sweater, this is the first sweater I own from Kingsland and I couldn't ask for a better first experience. At first, I thought it would be too big for me and that it wouldn't fit my style but the truth is that I changed my mind right after wearing it for the first time. It allows me to wear as many layers as I want under it. The fabric is super warm and cozy which, honestly, makes winter days sound much more bearable. Besides that, the River hoodie belongs to the brand's Earth Collection, which means that it is made from recycled materials and that it is environmentally friendly so I'm extra proud that I get to wear it!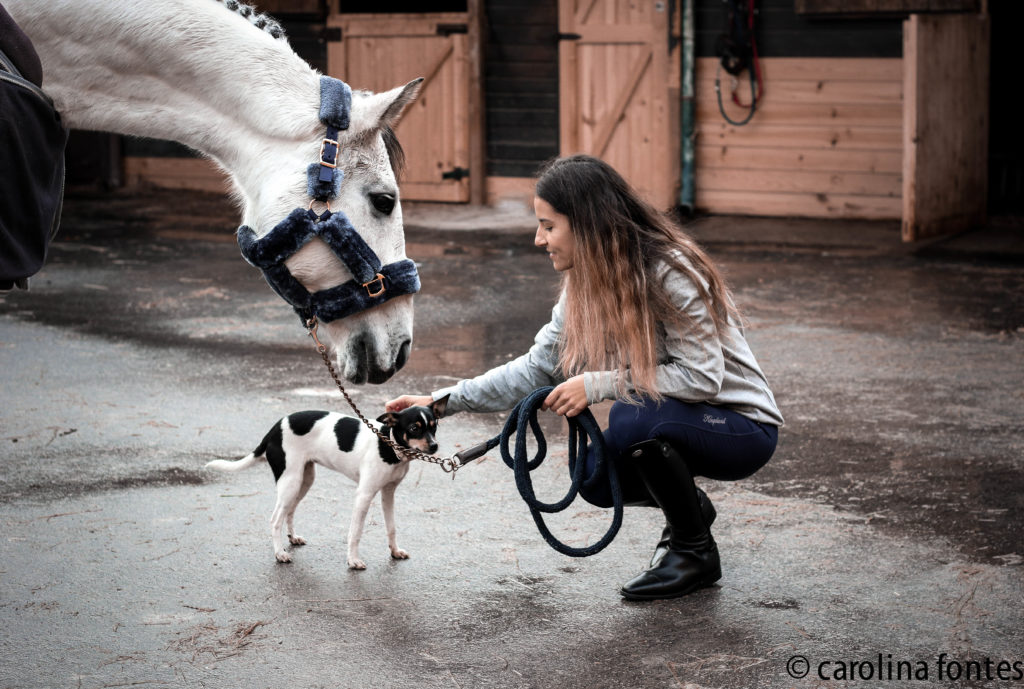 See you in the next post,
Carolina ❤️