wehorse – Online Riding Academy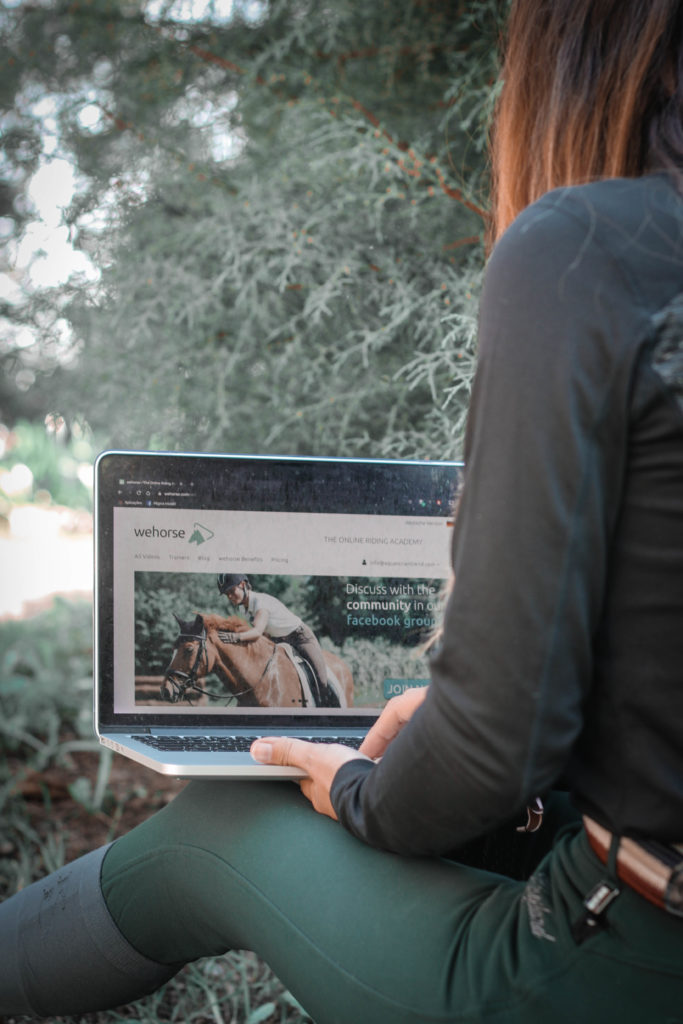 Hey, everyone! You know that I've been out of the saddle since September due to Gali's second colic surgery. Now that I've just started riding him again, I feel rusty but I want to make sure I'm doing everything I can to get us both back in shape. That's why I've accepted wehorse's invitation to try their online riding academy.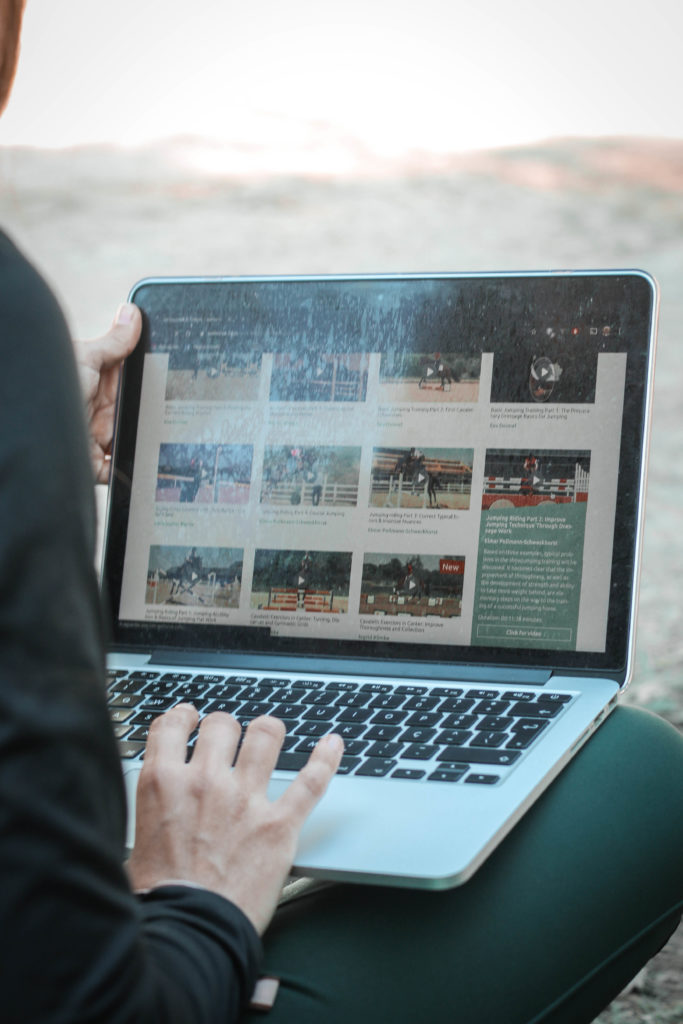 I've always wanted to test this type of service but the covered topics didn't seem relevant enough to me or, in other cases, the plans were too expensive for my budget. However, at wehorse I was able to find the (more than) perfect balance I was looking for: a fair price, almost 30 specialists who teach everything from showjumping to health & care and hundreds of videos to learn from.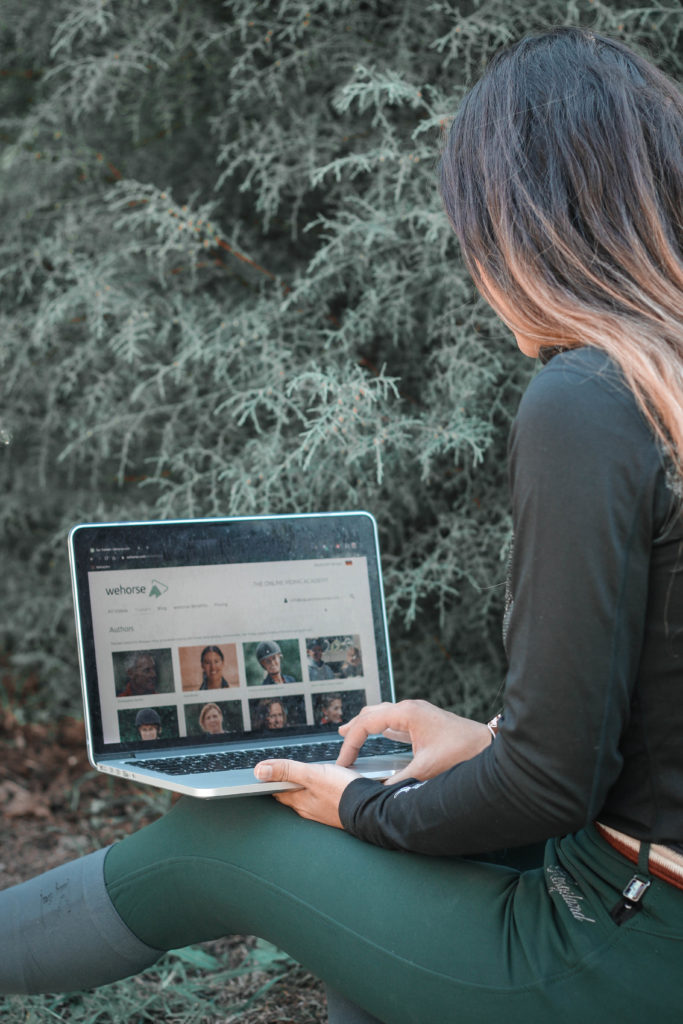 In fact, there are so many interesting classes that sometimes I don't even know what I want to watch. I started with one called "Showjumping fundamentals" and I loved hearing the coach explaining everything and telling his student what to do, while she exemplifies on the horse. Although wehorse is originally from Germany, everything is also available in English and even those authors whose native language isn't English are easy to understand. Right after this first episode, I watched two more because 1) I loved that first one, 2) because it's addictive, and 3) because many of the videos are less than 20 minutes long which makes them perfect to watch while I'm waiting until Gali has finished his meal like today or while I'm on the subway.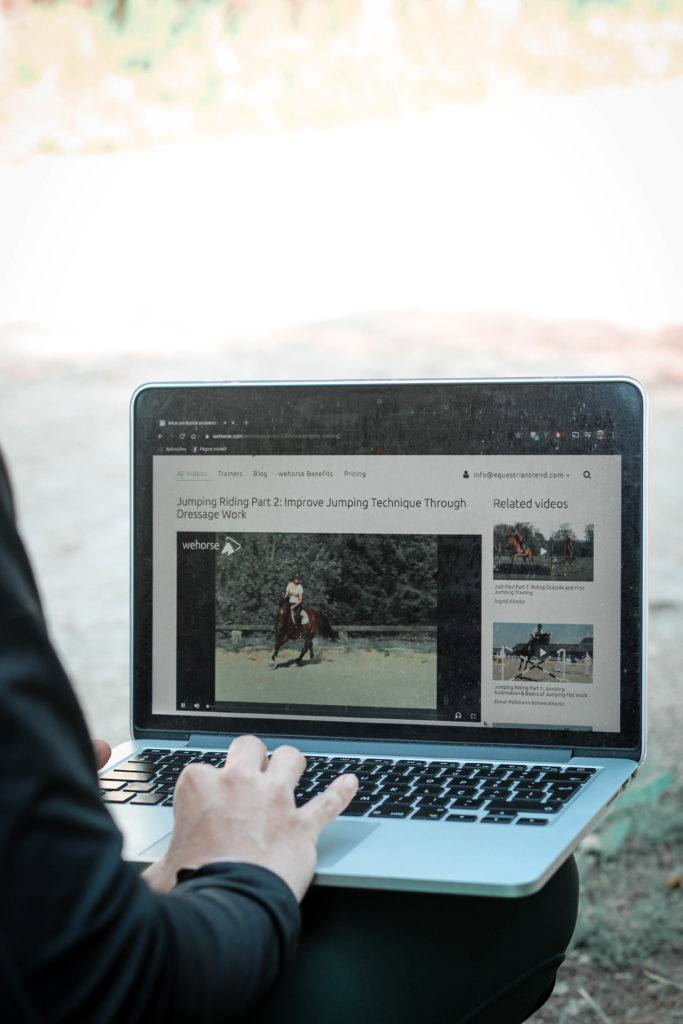 Another thing I enjoyed about wehorse's platform is the way everything is organized by theme (showjumping, dressage, rider, breeding, etc.) and by author. Then in each video, there's also a description which shows all the topics that are covered in that class, which videos I should watch next and a small bio about the coach – can you believe some of them have been to the Olympics?!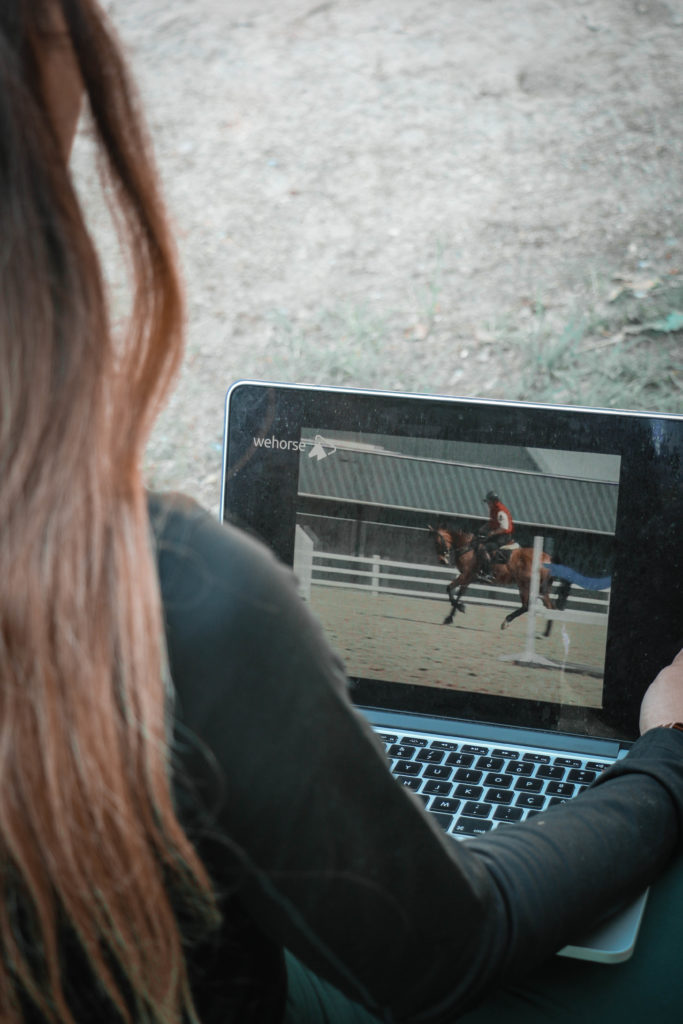 I'm more than convinced that these classes will help me a lot in a near future, especially because they have allowed me to share a few new ideas with my trainer which will help us making me a better rider and improve Gali's training, as well as his life in general.
Thank you so much, wehorse for introducing me to the wonderful world of online riding classes!
See you in the next post,
Carolina ♥
*Sponsored post