Gali's Celicerca Rubber Bedding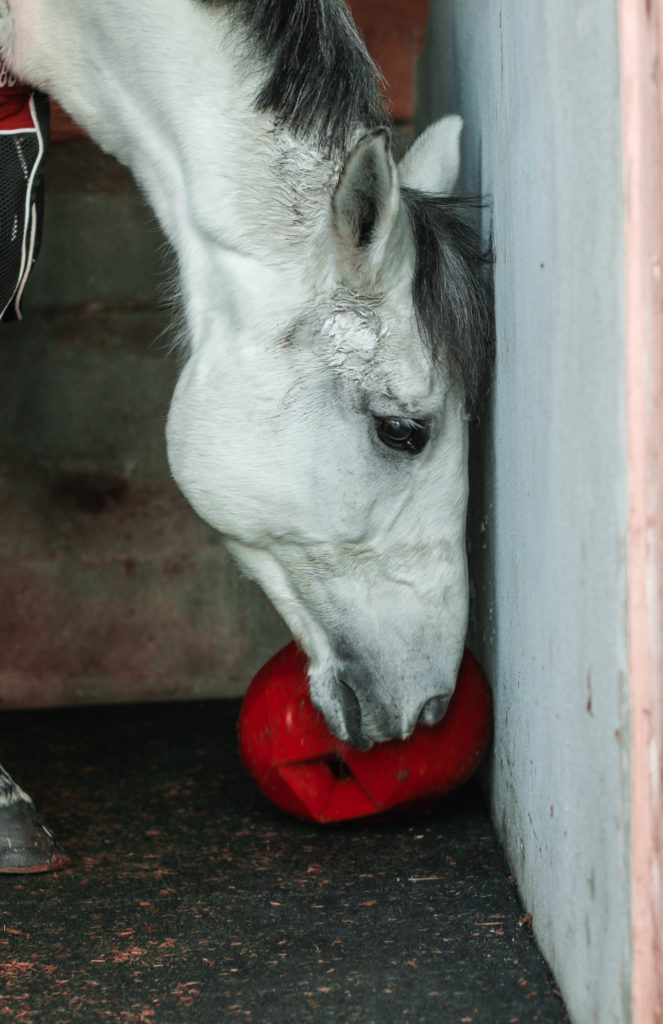 Hey, everyone! As I told you in the previous post, Gali had his second colic surgery and one of the problems we had to solve was the fact that he eats everything, including his bedding. I tried to solve that issue with food toys but the carrots would get covered in sawdust and he eats his Likits in less than a day so none of that worked.
After chatting with pretty much all the vets I know, I started looking for rubber stall mats. At first, I didn't love the idea because it sounded uncomfortable, not hygienic and I thought it would be so wet that it would destroy Gali's feet. However, it was my only option so I started looking for companies who sell them in Portugal.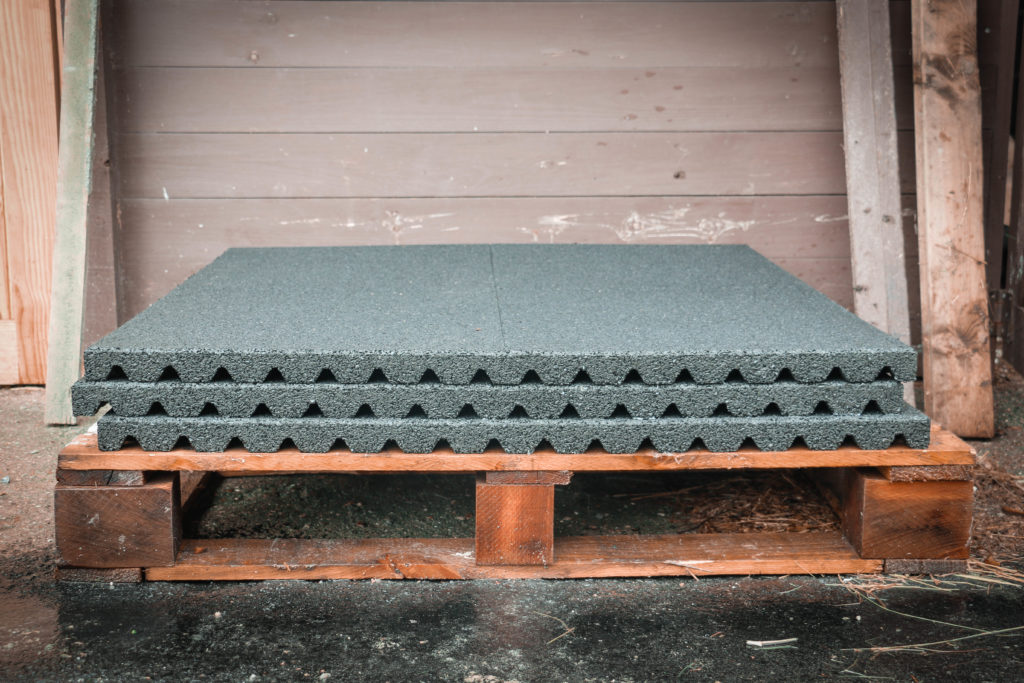 The mats I enjoyed the most were from Celicerca because they carry three different solutions – Mat DK (30mm), Mat Redu (40mm) and Drain Mat (55mm) – and all of these have draining systems which were an absolute must for me! Besides, I know this company because they work with all the major barns here so I knew their products had to be good.
After a few days of reading everything I could about stall mats, I decided to contact Celicerca, I told their team what happened to Gali and why I needed their mats and they immediately showed interest in helping me give my boy a better life! I also told them that everything had to be super quick because we only had less than a week until Gali's return but that wasn't an issue for them, at all!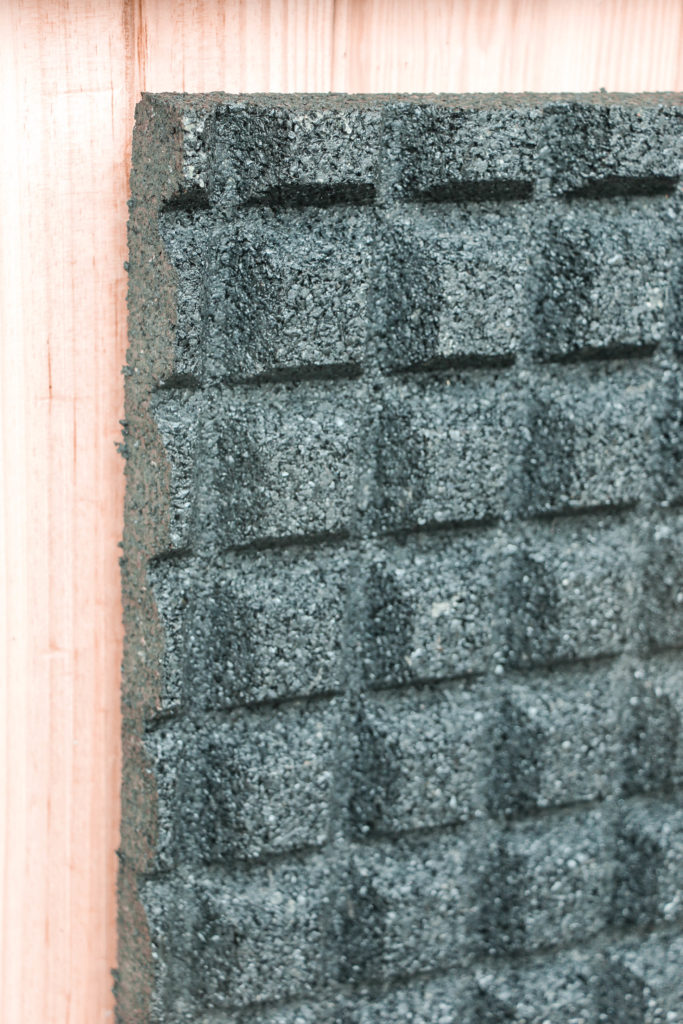 When I saw the three different models I couldn't decide between the 55mm mat and the 40mm. I wanted the thicker one but that was more expensive and, after so many vet bills, I had to compromise on something. My decision became even more obvious after knowing that the 40mm mats were in stock and ready to ship.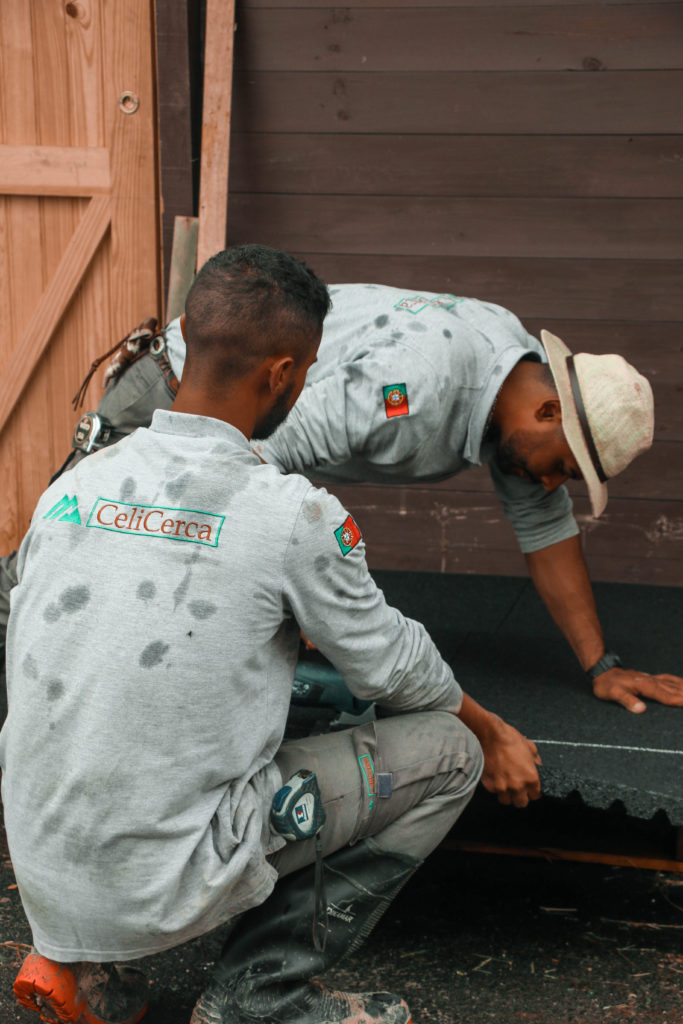 As Gali's permanent stall was still being finished by the construction workers, Celicerca had to wait a few more days to do their magic. The company ended up only being able to install the mats on the day Gali was coming home. I thought it would take, at least, an hour to install the mats, especially because it was raining a lot, but Celicerca's team arrived, measured everything, cut the mats and 15 minutes later the stall was ready – they were extremely quick, I was super impressed!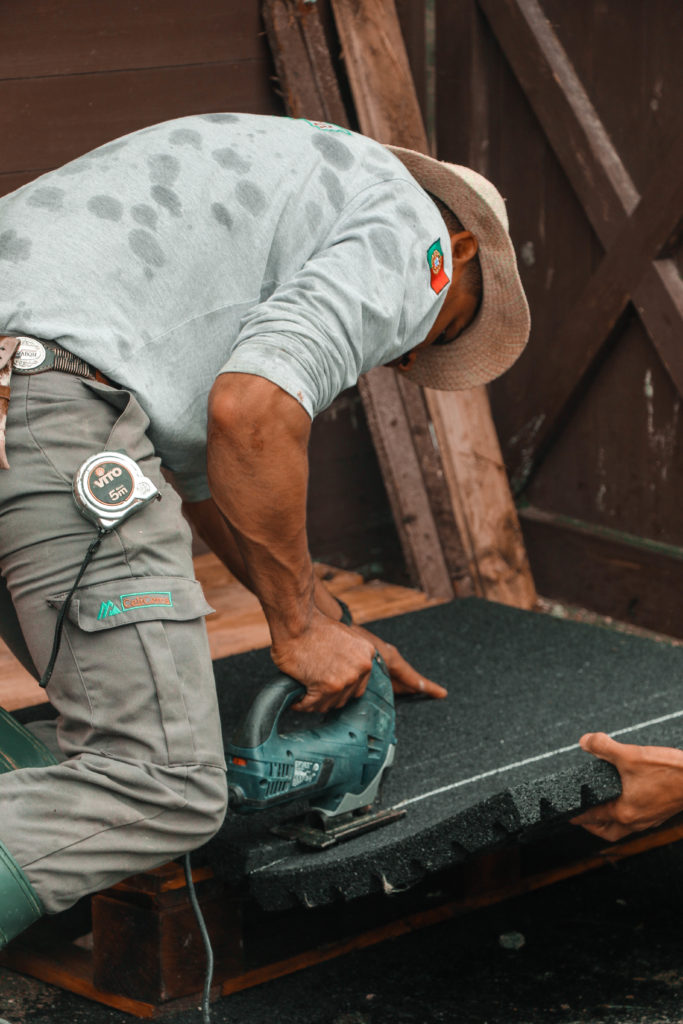 Then Gali finally tried it for the first time and I fell in love: I saw the draining system working right away and the rubber was dry, I could tell by the noise that rubber absorbs the impact, Gali wasn't eating it and his stall felt cozy because the rubber doesn't let Gali be in contact with the cold concrete floor.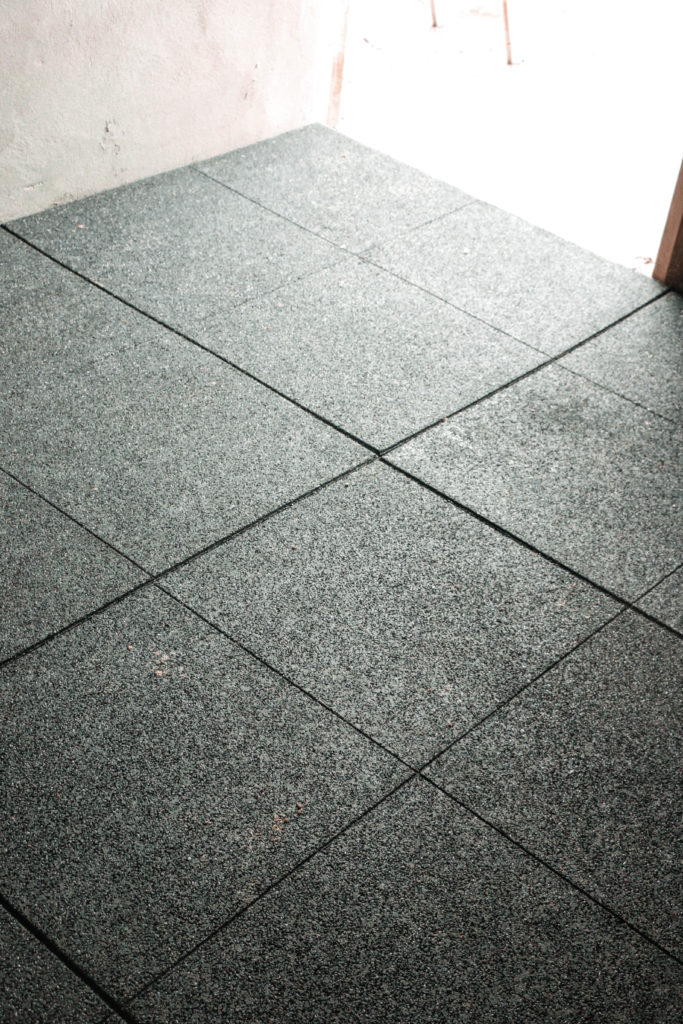 However, I still had to wait for the next morning to see how dirty it would get and/or if it would be too hard to clean. Again, I was surprised…when I opened Gali's window I could see his feces as I would see in regular bedding but there wasn't any urine. Since Gali still has an open suture and spends most of his day inside his stall, I've implemented a cleaning system: the first thing we do after giving him his breakfast is using a broom to sweep the manure. After that, Gali's groom waits until I arrive to take him out of the stall and then she uses a hose to wash it – it only takes five minutes and the rubber flooring looks perfect again. I thought the water would get stuck in the rubber but it really doesn't, I wait another five minutes before taking him back inside and by that time the rubber is already dry. Another thing that really impressed me – and still does! – is the absence of bad odors, I thought I would have to lift all the mats once a week but, so far, it hasn't been necessary!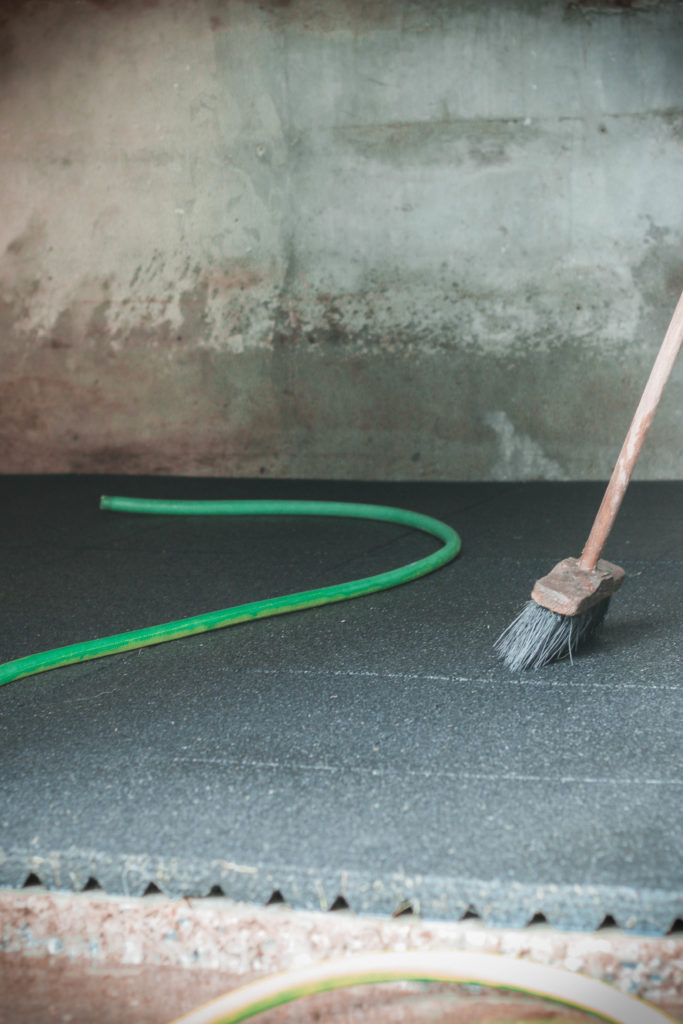 The bottom line is that I am beyond converted to Celicerca's stall mats, not only because they are great for Gali's health but also because they save us a lot of money and time! I haven't stopped recommending them, especially because "normal" horses can also have shavings on top of the mats and that sounds like horse stall heaven to me! Why?! Because 1) it is way more hygienic than just shavings and 2) it gets way cheaper and faster since you would only need ¼ of the regular amount of shavings you use! Doesn't it sound perfect?!
See you on the next post!
Love,
Carolina ♥