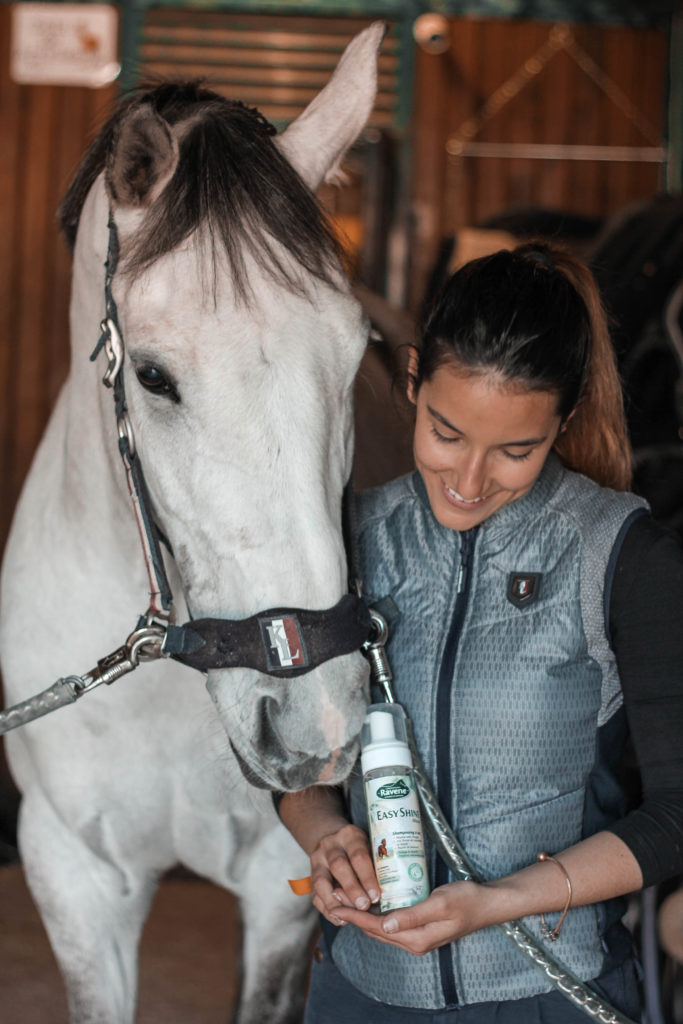 Hey, everyone! Reviewing Easy Shine, a dry shampoo by Ravene, has been on my "to do list" for ages but Summer made me put that on standby because I don't really need the product on hot days. When I visited Gali for the first time after arriving from The Netherlands, he was looking like a teddy bear – I'm going to clip him on Wednesday – and the weather isn't that great anymore so I've started using the dry shampoo again.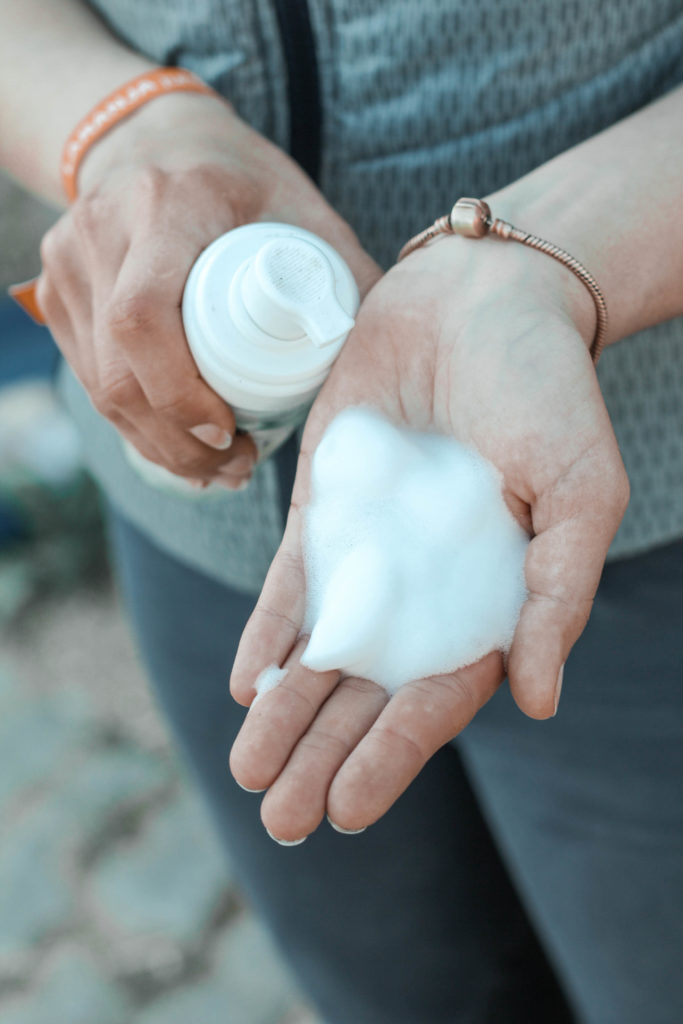 I bought Ravene's dry shampoo last year and I still haven't finished the first bottle. It looks small but it lasts forever! To be completely honest, I didn't buy it because I needed it but because it smells AMAZING and I was curious to try a dry shampoo for horses, especially because I'm a big fan of Ravene´s products. As you can see, it isn't like human dry shampoo (makes sense) but water isn't necessary at all.
I like to use this product when it is too cold to use water or if I'm running really late and I don't have enough time to wait until Gali is completely dry. Plus, it is way better than only using a brush/curry comb because it removes all the sweat and creates a barrier that protects Gali's coat/makes it shiny.
Is dry shampoo extremely necessary? No! However, knowing that Gali's coat is clean without using water is something I really enjoy and it works better than baby wipes. Plus, this product's formula takes in consideration the needs of Gali's skin whereas baby wipes are made for humans. I know there are wipes for horses, in fact, I've already tried Ravene's horse wipes (which are fabulous) but I would have to use way too many and they aren't that cheap (25 wipes for 6€) so I prefer using the dry shampoo on his body (I already had it before Gali's surgery and it costed 13€) and the wipes on Gali's face.
What do you use to clean your horses' coat?
See you on the next post,
Carolina ♥