Smart Grooming's Polar White Stain Remover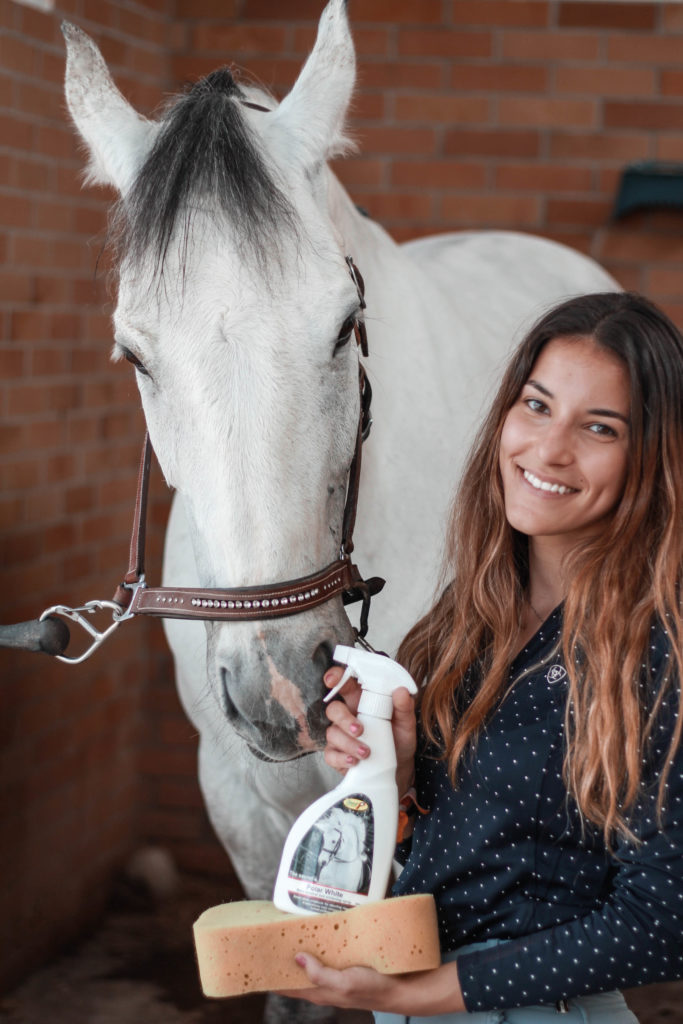 Hey, everyone! Here I am again to talk about stain removers, I use a new one each year and I enjoy talking about them when they are good! This one is from Smart Grooming and it certainly deserves a feature on Equestrian Trend. If I'm not in a rush, I will use the Super Blue powder (also from Smart Grooming). However, if we are showing or if I have to do a quick trip to the barn, using a spray is my choice.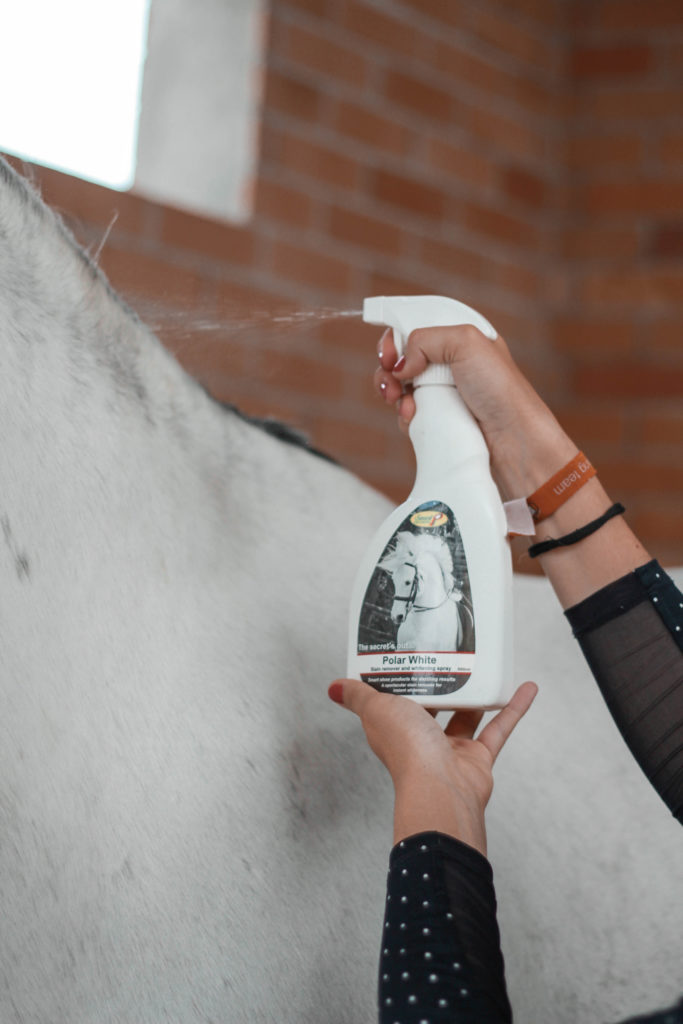 I like Polar White because getting a great result doesn't require much effort and it's quick. Although Smart Grooming recommends damping the stained area before applying the spray, I don't usually do it. I use a brush to remove any dust and then I apply the spray directly. Afterwards, I use my sponge to remove it. I also don't feel the need to wait five minutes, unless it's a difficult stain.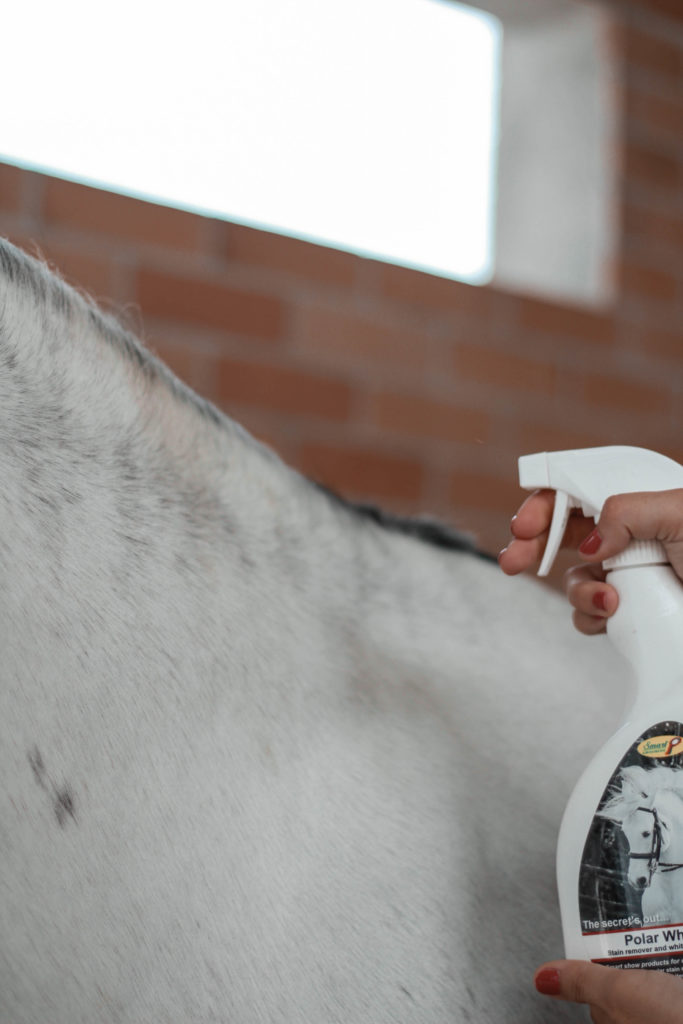 Gali is very sensitive to smell so every time I use a product with a strong scent, he ends up doing the Flehmen response (when horses raise their upper lip). I was happy to find that Polar White doesn't have a strong scent – the same happens with the other Smart Grooming products I have tested so far – so he doesn't do that when I use Polar White on him.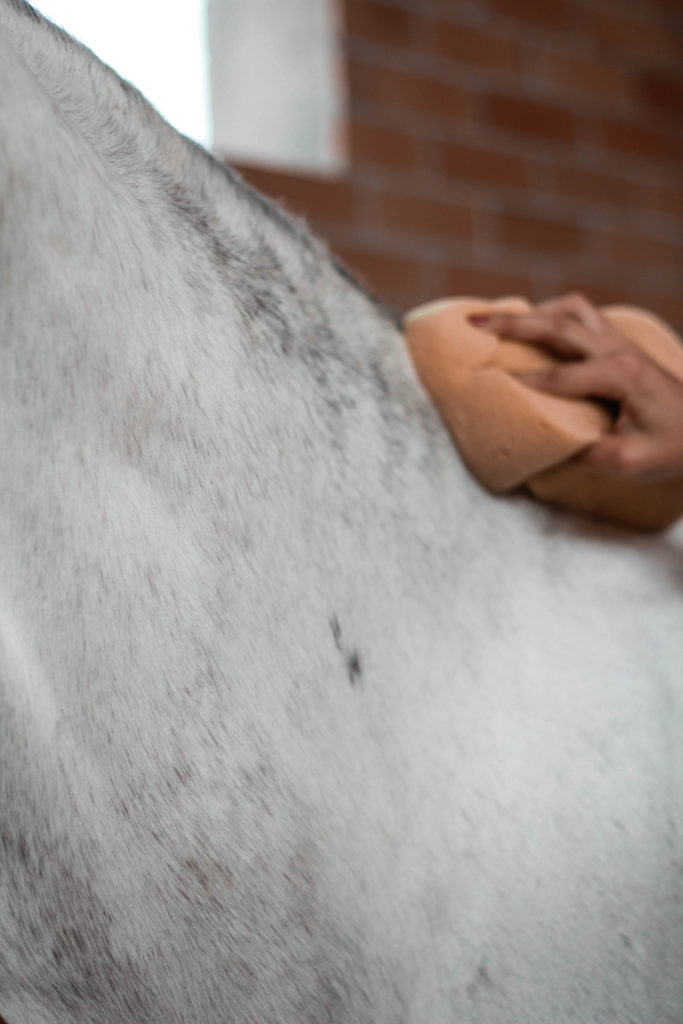 Although I haven't tested that yet, many people say this product is perfect for white tails. Apparently if you use it and wait five minutes, then rinse and shampoo, it will make their tail super white – I need to try this next week!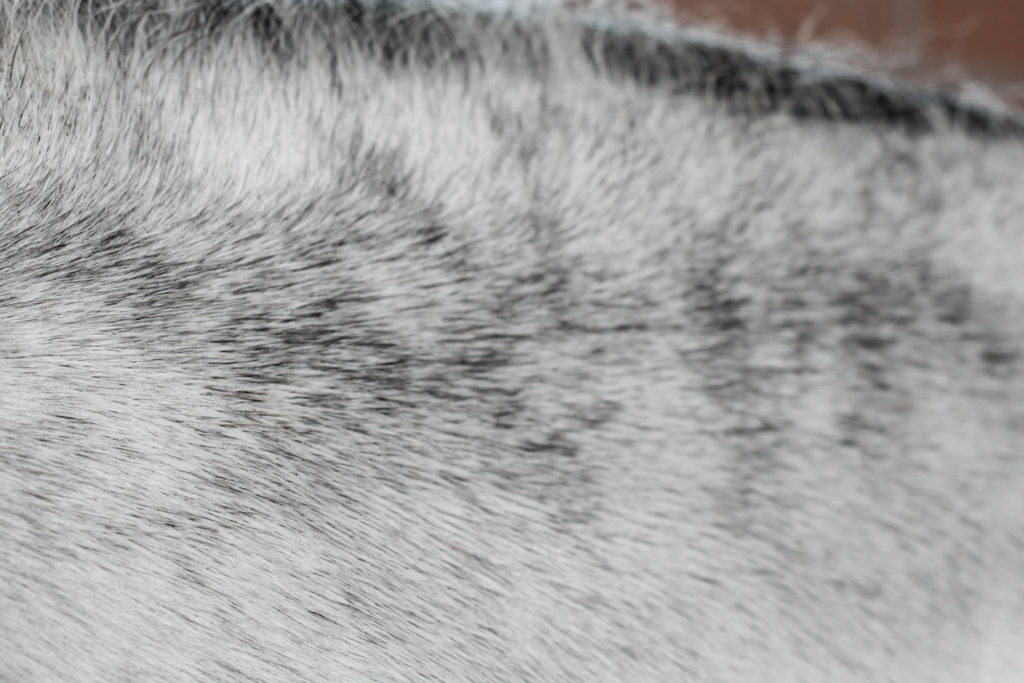 If you are from Spain or Portugal, don't forget you have 10% off when you use the code EQUESTRIANTREND on Smart Grooming Spain's online store!
See you on the next post,
Carolina ♥