#ROOTD: Riding Gali Again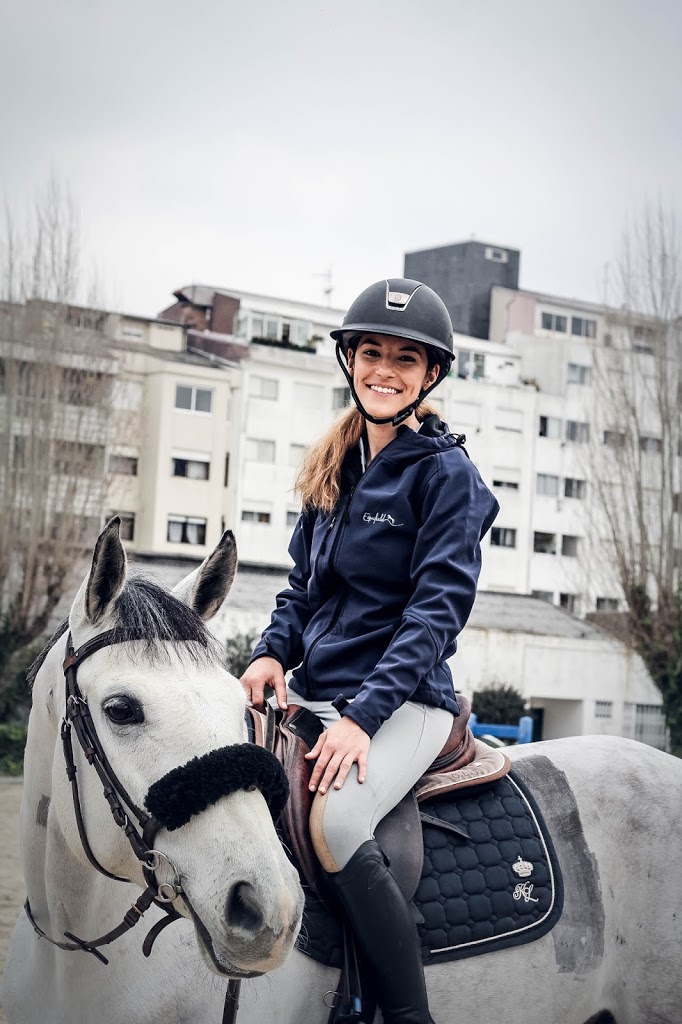 Hey, everyone! Yesterday was a very special day as I got to ride Gali again for the first time after his surgery! I was super excited but it ended up being much more emotional than what I had anticipated. Our first steps together made me feel incredibly grateful for having the chance to ride him again and I saw my dedication to horses really paying off.
Although we did nothing else besides walking, he behaved like a brave man and I honestly think he enjoyed being ridden again!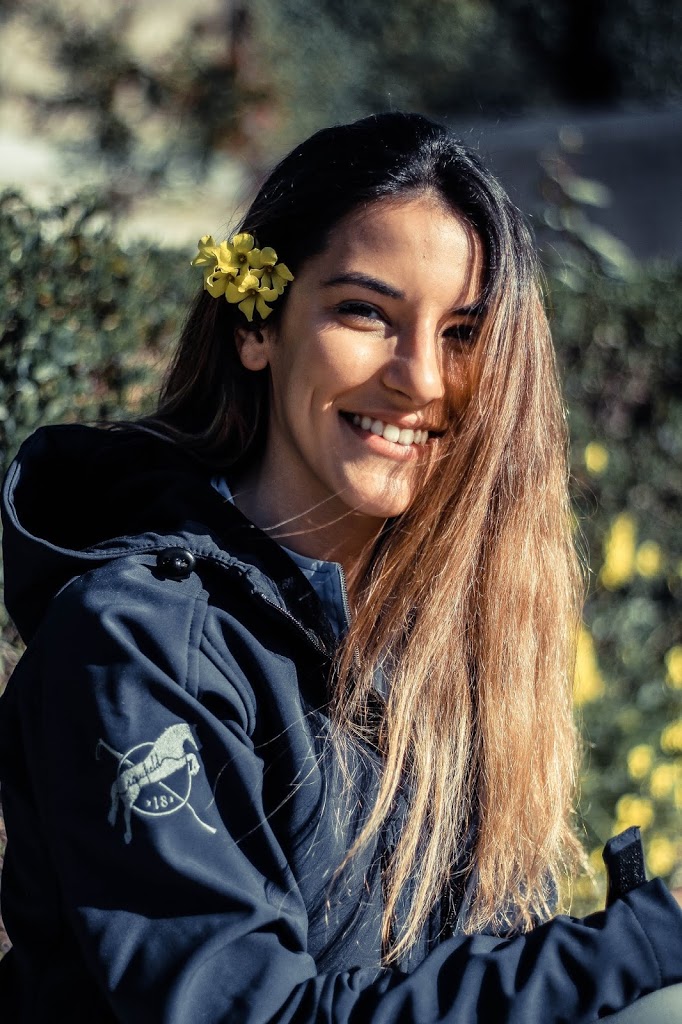 However, this blog post is about the #ROOTD I chose to wear yesterday. I knew there would be a lot of photos and videos so I wanted it to have a meaning, that's why I decided to wear clothes from the only Portuguese equestrian brand I know. Equifield wasn't launched too long ago but they are already conquering the equestrian world – like I will do with Gali!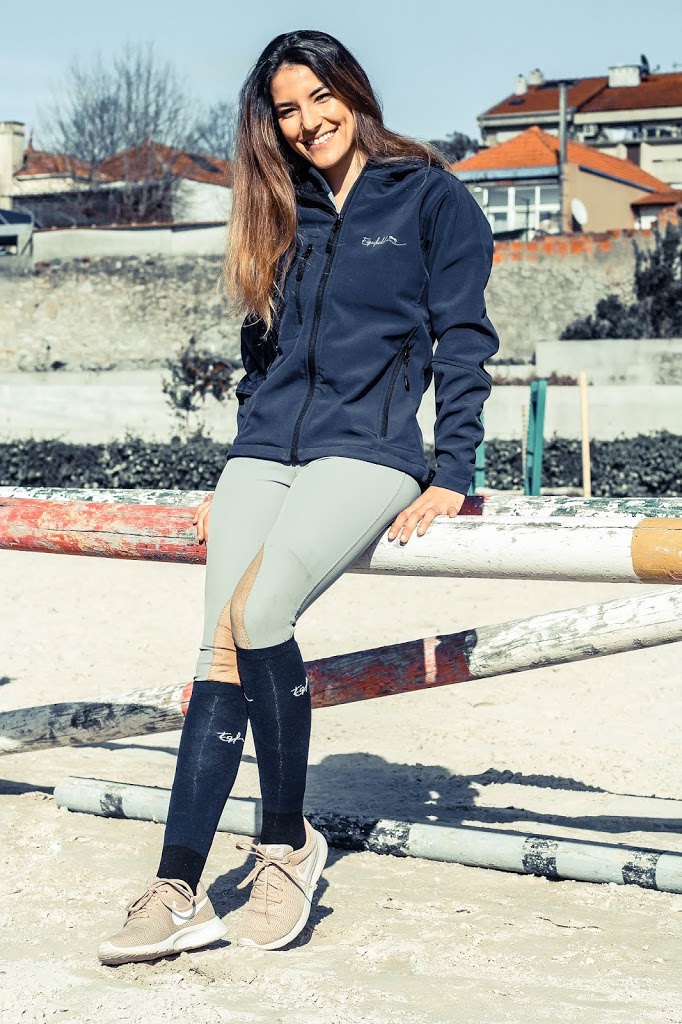 Although the days are getting warmer, mornings are still cold so wearing a jacket is a must. Equifield's
soft-shell jacket
has some features that are worth mentioning. It isn't bulky, it cuts the wind and its polar fleece on the inside make it a great option. I like that it is fitted (my fave type of jacket) but still leaves enough room for layering – I'm the queen of layering because I'm always cold.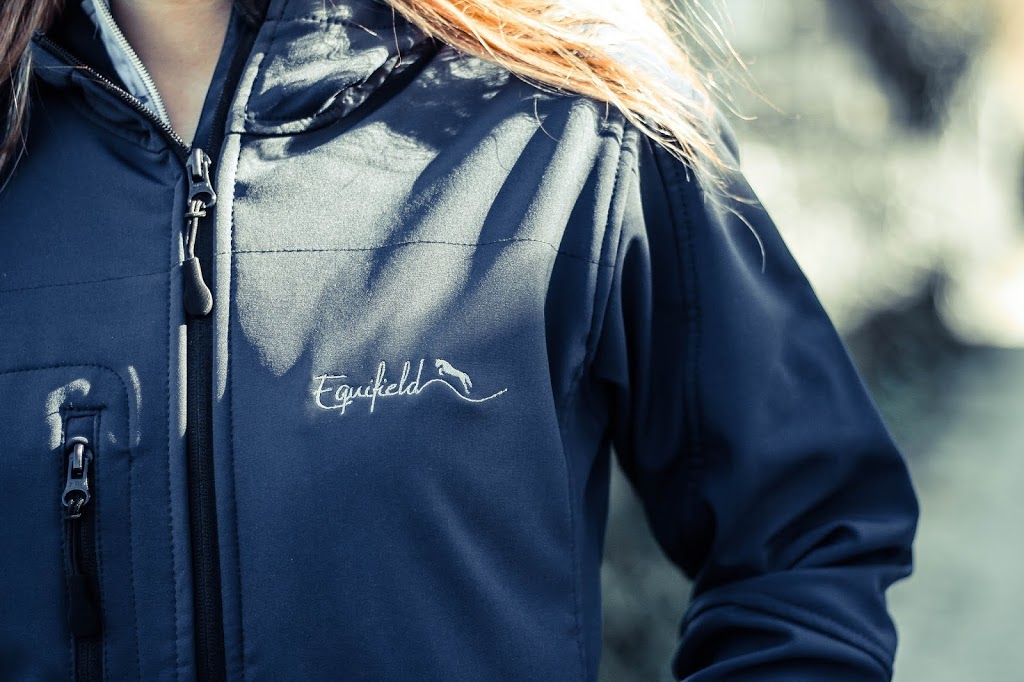 It has a record amount of pockets, including a huge hidden pocket on the inside – I think I could fit my horse's passport there!!! This works amazing for me because I usually leave my bag as soon as I arrive to the barn and I carry everything from my phone to riding gloves in my pockets.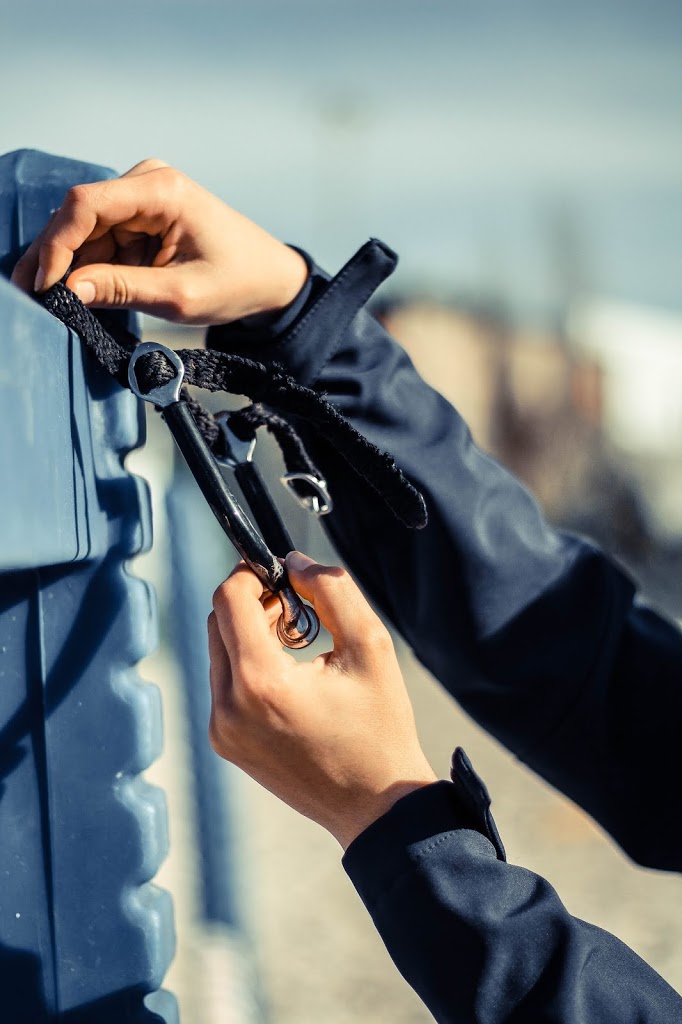 Then we get to the best part: we can adapt it to our personal taste. Riders can make it more or less fitted and tighter or looser around the wrist.
This is also the first jacket I own from an equestrian brand that has a hood, thank goodness!!! I never remind how important hoods are until it starts raining and my hair gets soaking wet!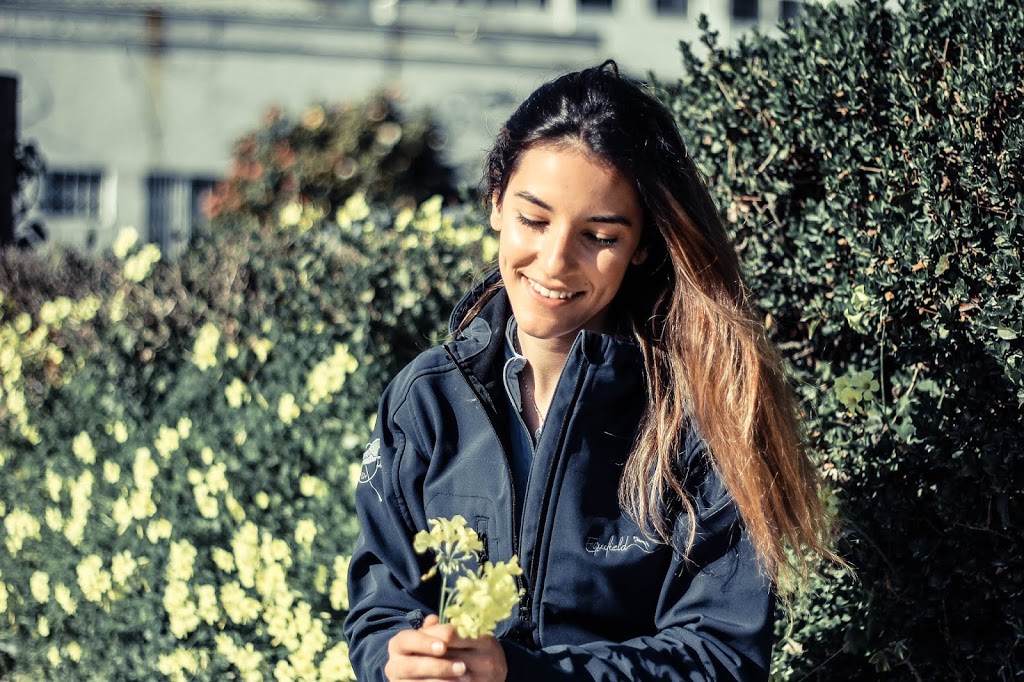 The jacket's price point is incredibly fair, I don't think I could get a similar jacket for the same price and they have a great color range available.
Before moving on to the next item, I want to finish by saying that I love their logo, it's so classy and delicate.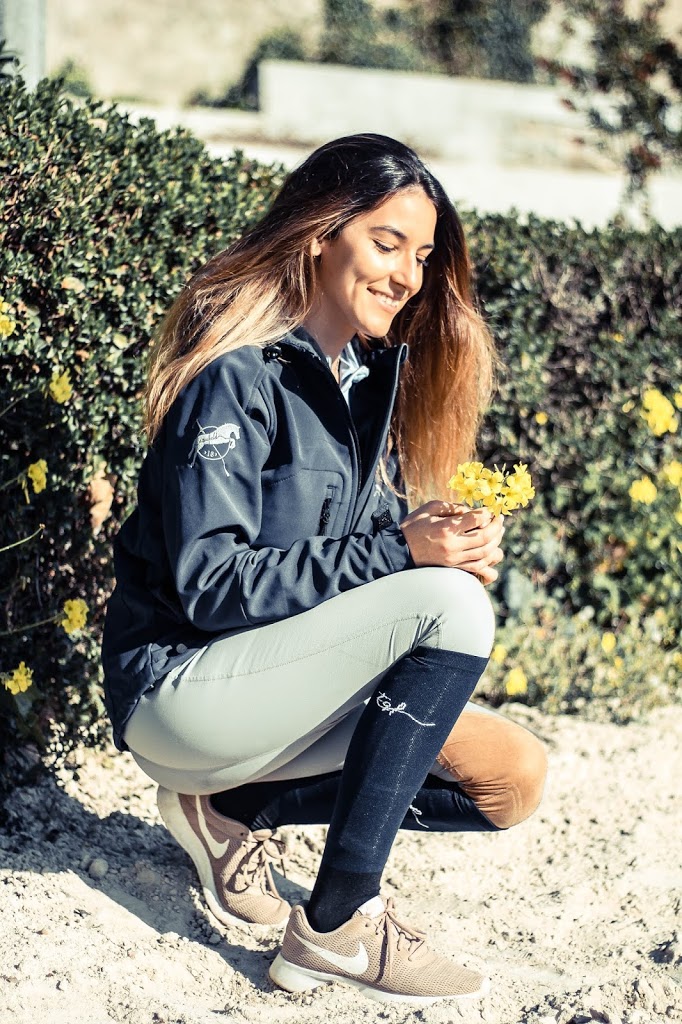 The
socks
are also from Equifield. They came in the prettiest – and sustainable – packaging and they are sold in packs of 3.
Equifield made a nice job regarding the fabric as it is thin but not so thin that you can see the breeches under them. It looks like they will hold up for a good amount of time! I love that the navy and black combination matches the jacket and, surprise, one size fits everyone! Great, right?!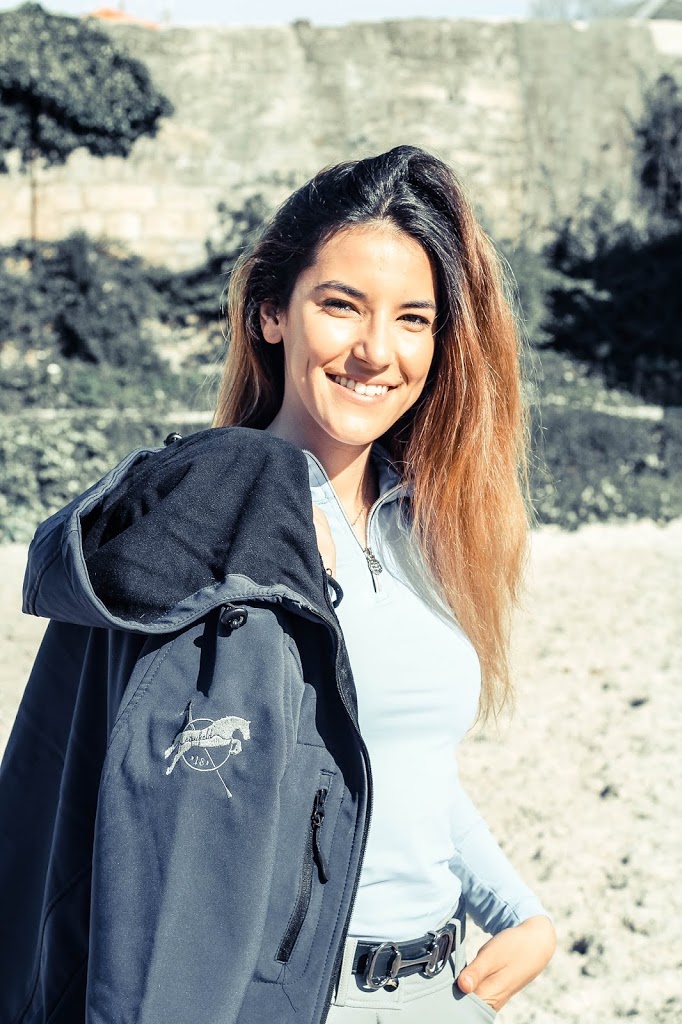 The sun was killing my eyes here, sorry for the extra weird face 😂
As for the rest of the outfit, the base layer is from Horsegloss, the belt is from Horse A Porter and the breeches are from RJ Classics.
See you on the next post!
Love,
Carolina 💙